Christmas in Venice
Celebrate the festive season in Venice for a magical moment in the city of canals.
A magical holiday season
Steeped in rich tradition, Venice is a city with a long history of sacred ceremonies and old-world seasonal customs. As a visitor to Venice during the month of December, you can enjoy a whole new world of sounds and lights with a full concert series that spans the entire festive season. One of the most highly attended events in Venice is the December 25th mass held at St. Mark's Basilica. This glorious event is held in the evening and you are sure to remember it for years to come.
Experience the magical atmosphere of Venice during this time of year when you pay a visit to the city with a reputation for splendor. For those who love to shop, nothing is more fun than taking a leisurely stroll through the retail districts of Venice where you will find a wide variety of items that are unique to the area. Browse the market stalls, such as along the Rialto bridge, for unique gift ideas.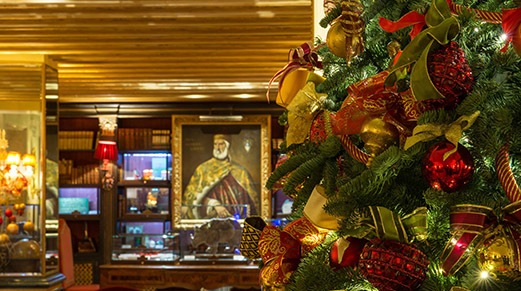 With the festive season upon us, many people are in search of an exciting place to enjoy the festivities of the season this year and Venice is surely one of the greatest places to visit for an unforgettable romantic getaway. Be sure to take part in taste the delicious food in the one of the city's most popular markets, Campiello dei Golosi. There you will be treated to a wide variety of delicious meat and cheese samples all while tasting premium wines native to the area.
The Campiello dei Golosi is also home to countless skilled artisans who proudly handcraft art and one-of-kind keepsakes right before your eyes. Pick up some souvenirs or treat yourself to something special that will make your memories of Venice last that much longer. From gourmet markets to entertaining concerts to gorgeous historical buildings, Venice truly has something for everyone during this enchanted season.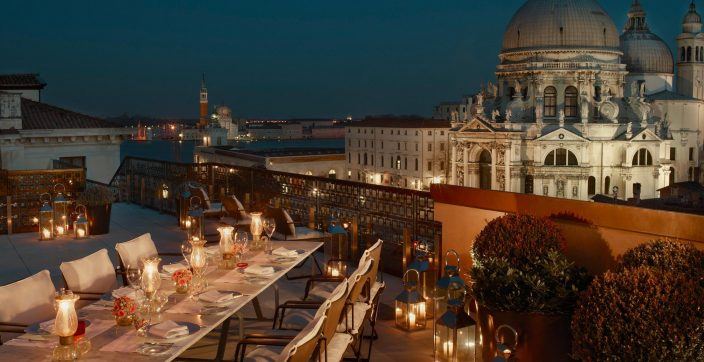 Occupying a prestigious setting on the Grand Canal, The Gritti Palace was built in 1475 as residence of Doge Andrea Gritti. A leisurely short stroll from Piazza San Marco, the imposing palazzo awards rare views of Santa Maria della Salute.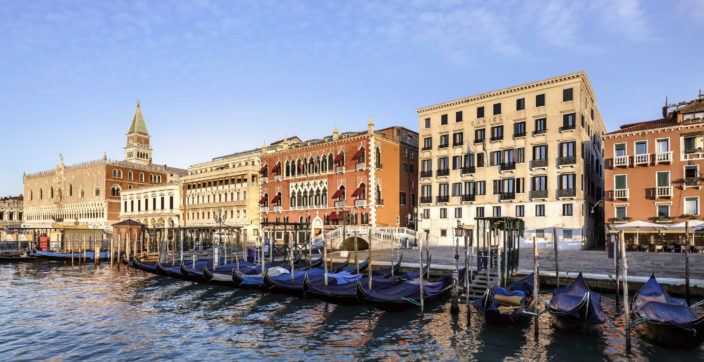 With sweeping views of the sparkling Venice lagoon, the Hotel Danieli enjoys a particularly majestic location—just steps from the legendary Palazzo Ducale, dramatic St. Mark's Square and Basilica, and the famed Bridge of Sighs.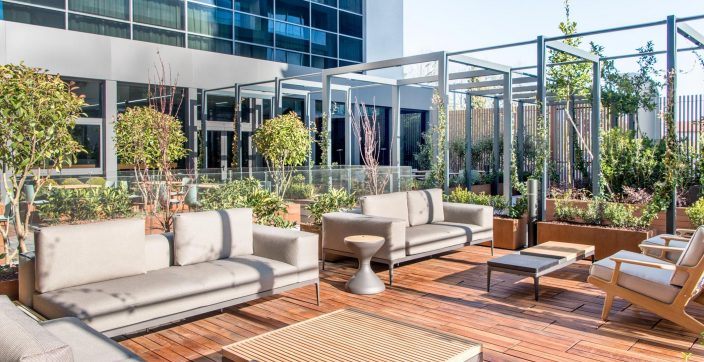 In a new commercial area, our hotel is steps from the Venezia Mestre-Ospedale train station and a short ride from Venice's city center.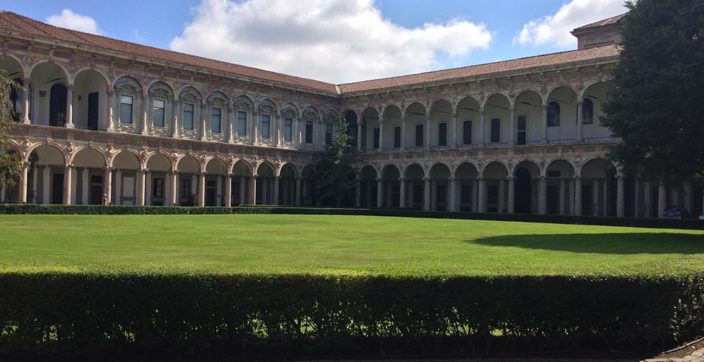 There are some secret places in Milan that reveal the wonders of a city of many facets, beyond the image of capital famous in the world for business and fashion. Here is our top list of the lesser-known corners of Milan.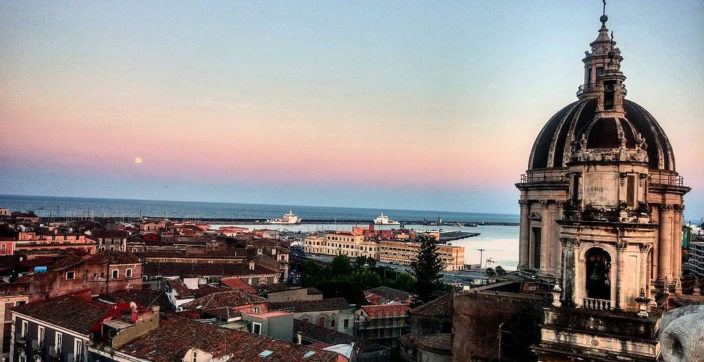 Every year, on June 23rd and 24th the local community in San Giovanni di Galermo is gathered as a sign of devotion and spirituality to celebrate the Patron Saint John the Baptist in a mix of religiosity and folklore.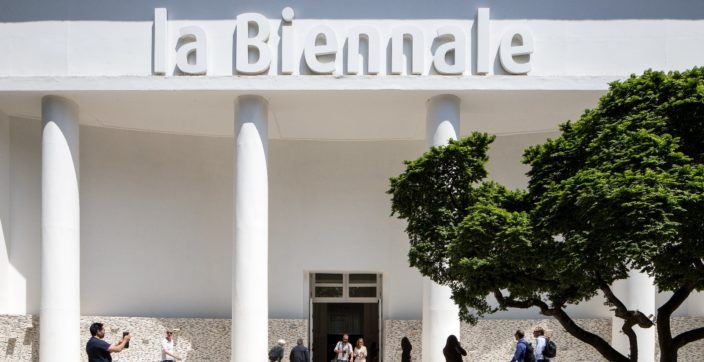 The Venice Biennale is one of those events that is part of the Italian and international collective culture and represents a moment of sharing, discovery and debate on art, architecture, dance and the cinema that involves the most enchanting places in Venice.