Alla scoperta di Carlo Scarpa
con The St. Regis Venice
Carlo Scarpa fu un architetto radicalmente inventivo e poliedrico che, proprio come Le Corbusier e Frank Lloyd Wright, si è formato ed ha praticato senza mai avere una laurea in architettura. Spingendo i limiti dell'architettura in un modo mai visto prima, Scarpa ha reinterpretato l'alto artigianato e le tradizioni secolari dei maestri veneziani accostandoli ad elementi di luce, acqua e colore per creare capolavori in spazi che resistono alla prova del tempo. Istituzione per architetti e intenditori di tutto il mondo, Venezia ospita alcune delle opere più iconiche di Carlo Scarpa.
In risposta agli interni di The St. Regis Venice che rendono omaggio a questo architetto rivoluzionario, abbiamo intervistato sei straordinari esperti che ci hanno introdotto alla magia visionaria di Scarpa, che ci hanno una chiave di lettura per la sua iconica eredità e per il suo genio. Leggi le interviste e scopri i i capolavori di Carlo Scarpa!
Interviste e testi di Olimpia Isabella Isidori
Foto di Marco Gaggio
I Capolavori di Scarpa a Venezia e dintorni
Una contemporanea interpretazione della Serenissima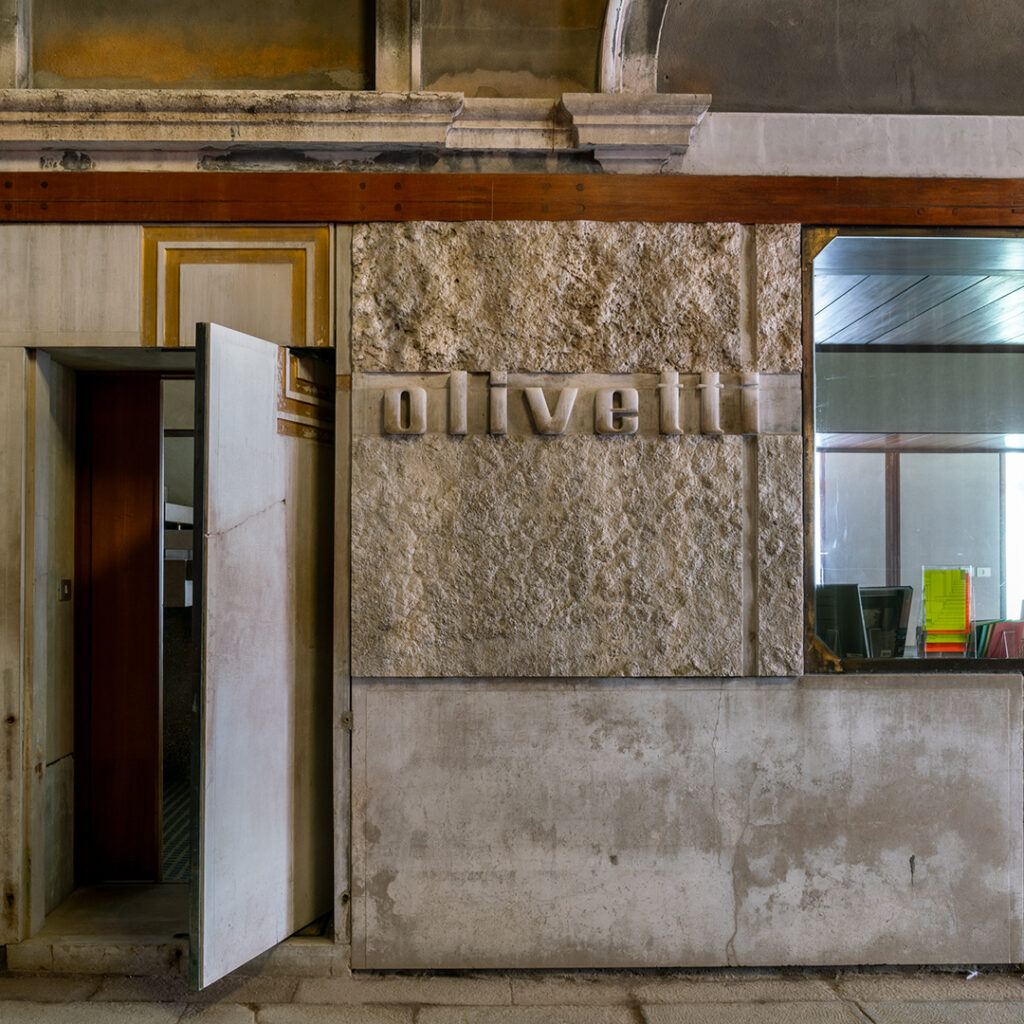 Negozio Olivetti
Equilibrio tra Funzionalità ed Eleganza
Immergiti in un caleidoscopio di colori e dettagli nel Negozio Olivetti di Carlo Scarpa, sede dell'iconica macchina da scrivere.
Leggi la voce dell'esperta: Elena Borghello, rappresentante FAI del Negozio Olivetti
Scopri di Più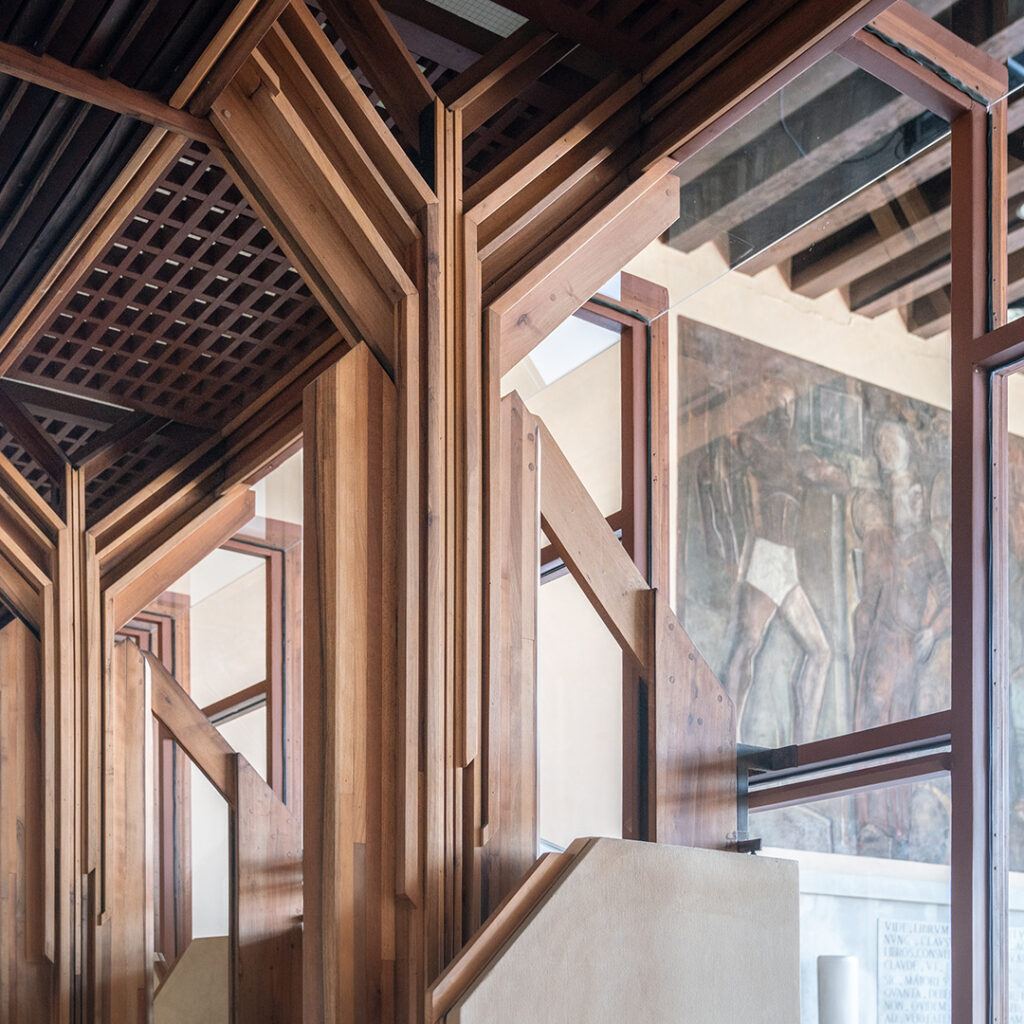 Aula Baratto all' Università Ca' Foscari
LEGNO E ACQUA
Un gioiello di Carlo Scarpa. Perditi nei riflessi cangianti del Canal Grande, dove vetro, legno e acqua fanno da cornice elegante a questa Sala Conferenze Universitaria immaginata dall'architetto nel 1935.
Leggi la voce dell'esperto: Paolo Pellizzari, Docente di Matematica per le Scienze Economiche e Sociali all'Università Ca' Foscari, Venezia.
Scopri di Più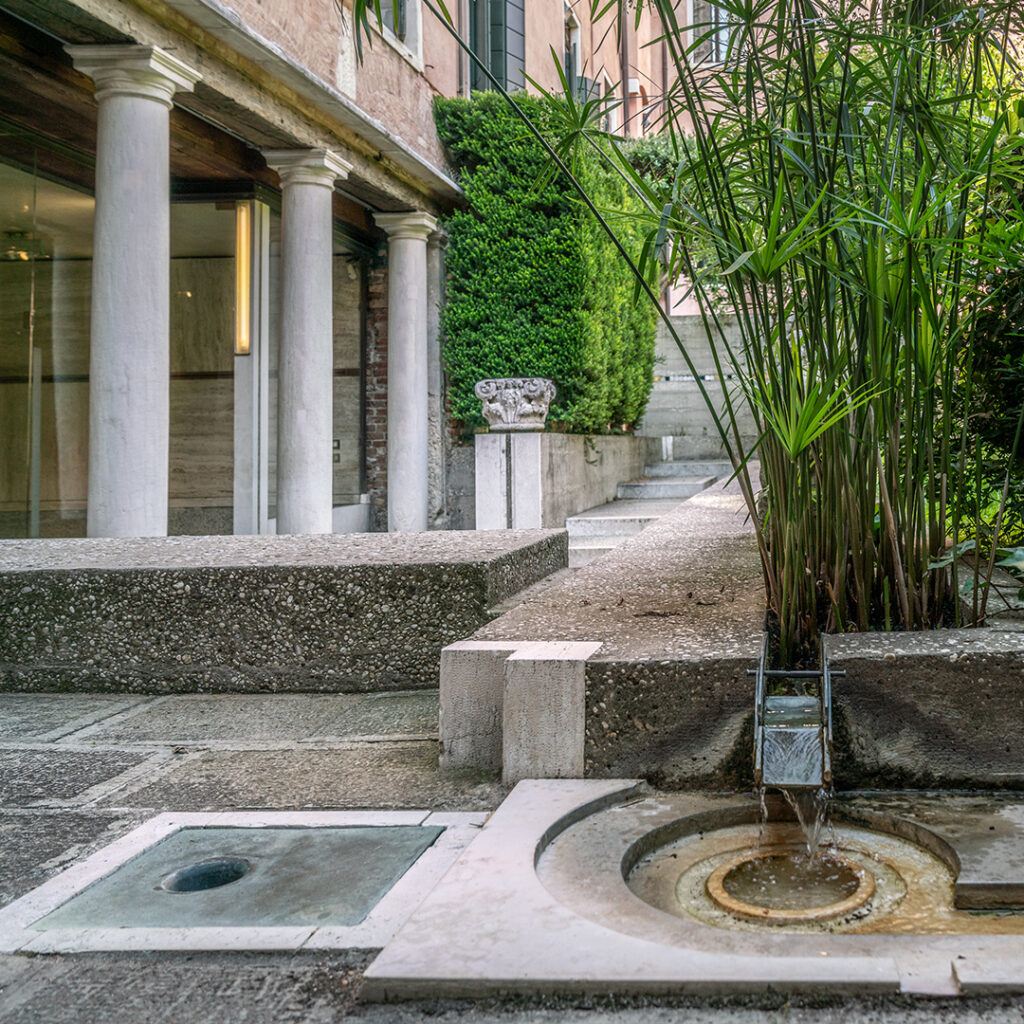 Fondazione Querini Stampalia
ORO E VERDE
Un punto di riferimento del design Scarpa; dove un architetto visionario, eccellenza artigianale e materiali eleganti incontrano la natura.
Leggi la voce dell'esperta: Marigusta Lazzari, Direttore della Fondazione Querini Stampalia.
Scopri di Più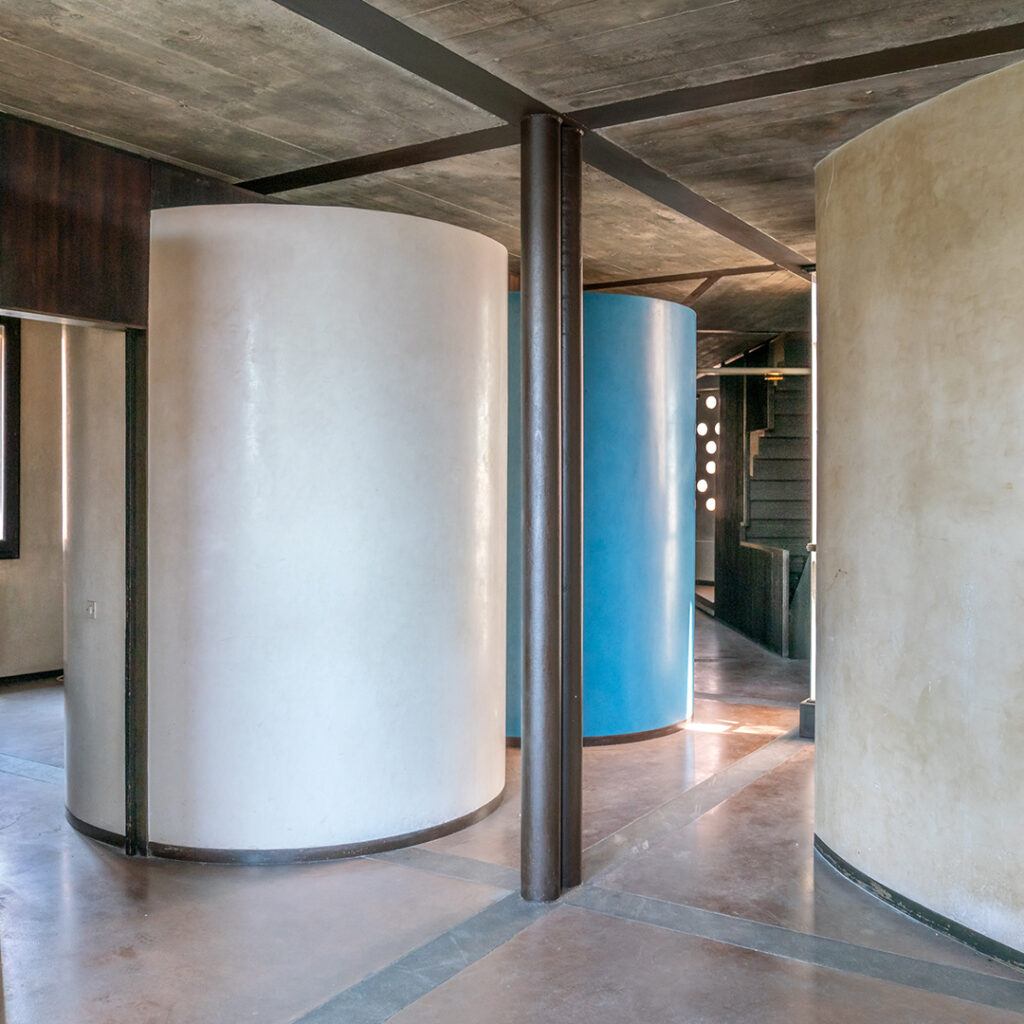 Palazzina Masieri
FORME ED ANGOLI
Una dama sul Canal Grande; la convivenza dell'architettura veneziana con la sorprendente innovazione di Scarpa.
Leggi la voce dell'esperto: Alberto Ferlenga, Università IUAV, Venice.
Scopri di Più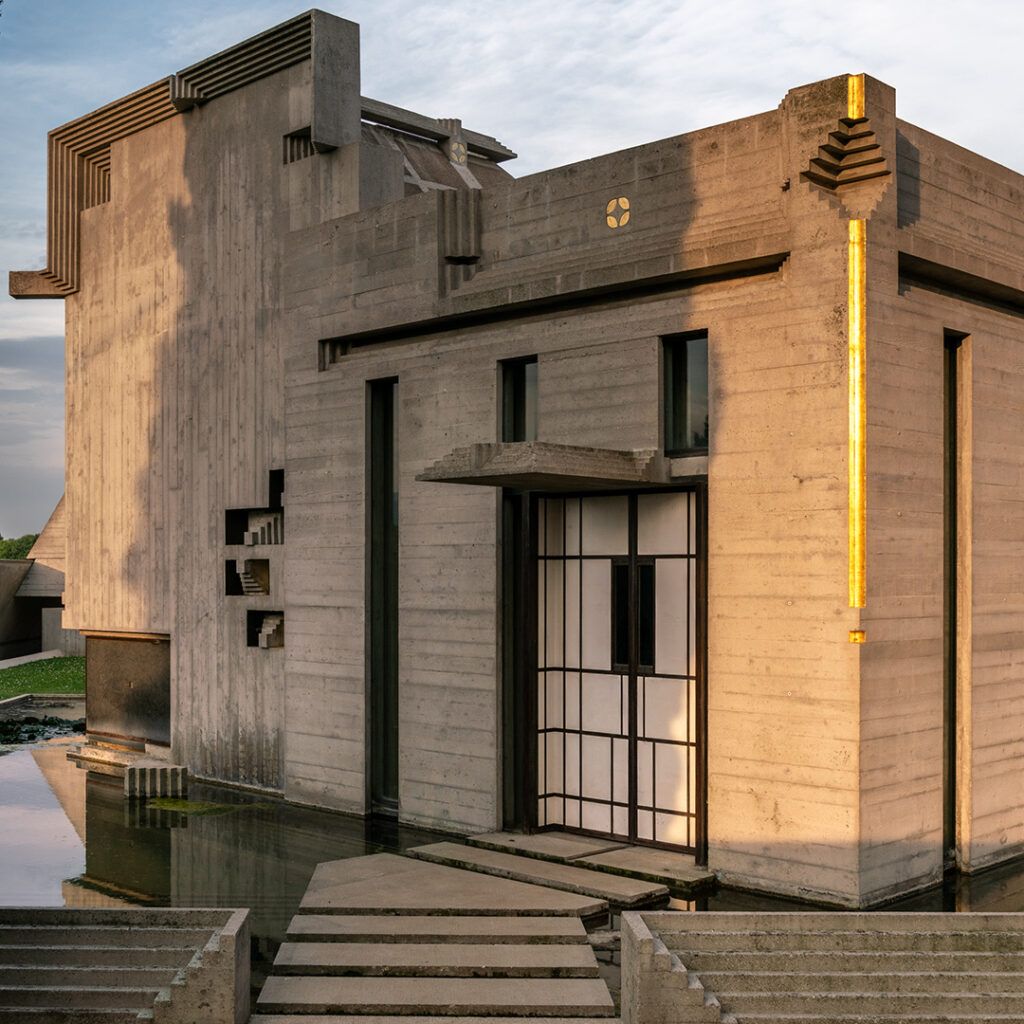 Tomba Brion
MOSAICI E MEDITAZIONE
Il più grande capolavoro di Scarpa; vivere un viaggio meditativo attraverso la Tomba Brion ad Altivole.
Leggi la voce dell'esperto: Guido Pietropoli, architetto, fondatore di studiopietropoli e collaboratore di Scarpa.
Scopri di Più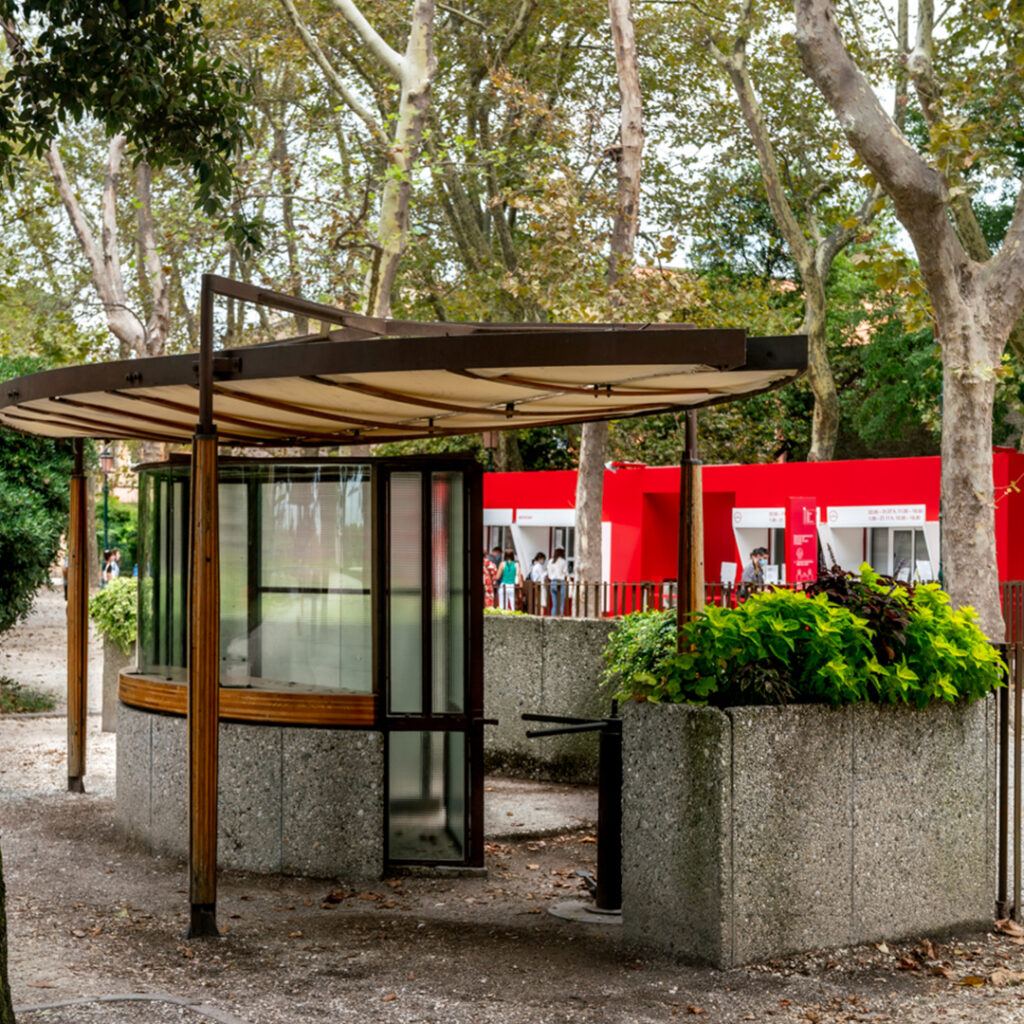 La Biglietteria e il Padiglione del Venezuela alla Biennale: Arte nell'Architettura
UN'ESPERIENZA D'ARTE
Leggi la voce dell'esperta: Orietta Lanzarini, del DIUM (Dipartimento di Studi Umanistici e del Patrimonio Culturale) – Università degli Studi di Udine
Scopri di Più
Tutte le interviste sono state condensate e modificate
CULTIVATING THE VANGUARD
Scopri un'eredità impeccabile combinata con il lusso moderno nel miglior indirizzo della città sul Canal Grande #StRegisVenice #CultivatingTheVanguard