Gozo is known for its picturesque scenery, pristine coastline and untouched country trails.
Though separated from mainland Malta by a mere 5km stretch of sea (25 minutes by ferry) Gozo is distinctly different. The Island is a third the size of Malta, more rural and much more tranquil. Baroque churches rise from the heart of small villages, and traditional farmhouses dot the rural landscape. Its culture and way of life are rooted in tradition and yet open to the present. Myth and reality meet here on what is believed to have been the Isle of Calypso in Homer's Odyssey, where the sea nymph held Odysseus (Ulysses) in her thrall for seven years.
The recently opened Malta Marriott Hotel & Spa is located meters away from Balluta beach along the seaside promenade in the cosmopolitan town of St Julian's, a 20-minute drive from the capital Valletta, a European Capital of Culture city. Balluta Bay is a popular recreation spot used for swimming, diving, and water sports, with a piazza surrounded by cafés and restaurants. Its skyline is dominated by the neo-gothic Carmelite Parish Church and the stunning Art Nouveau Balluta Buildings.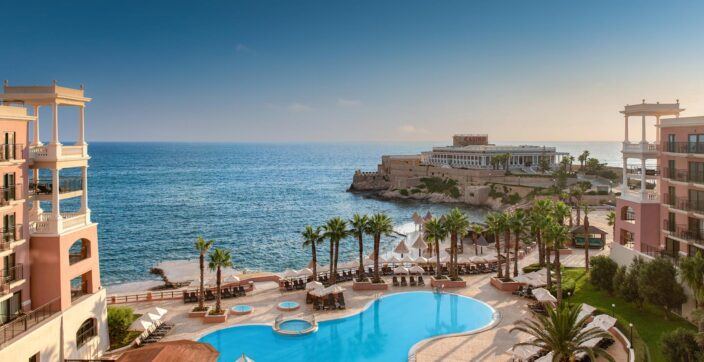 Standing apart on a natural peninsula fringed by the sea, The Westin Dragonara Resort, Malta brings warm-hearted, luxurious Mediterranean living to a vibrant, historic island. A multi-generational, luxury retreat that skilfully combines leisure and business with relaxation, play and discovery, The Westin Dragonara Resort remains a versatile and vital piece of Malta's legacy.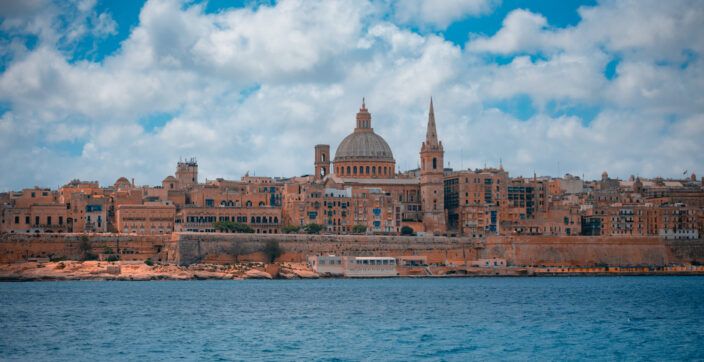 Golden sands, blue waves and stunning beaches: Malta is a Mediterranean jem with a vibrant scene, fun and incredible natural beauty.