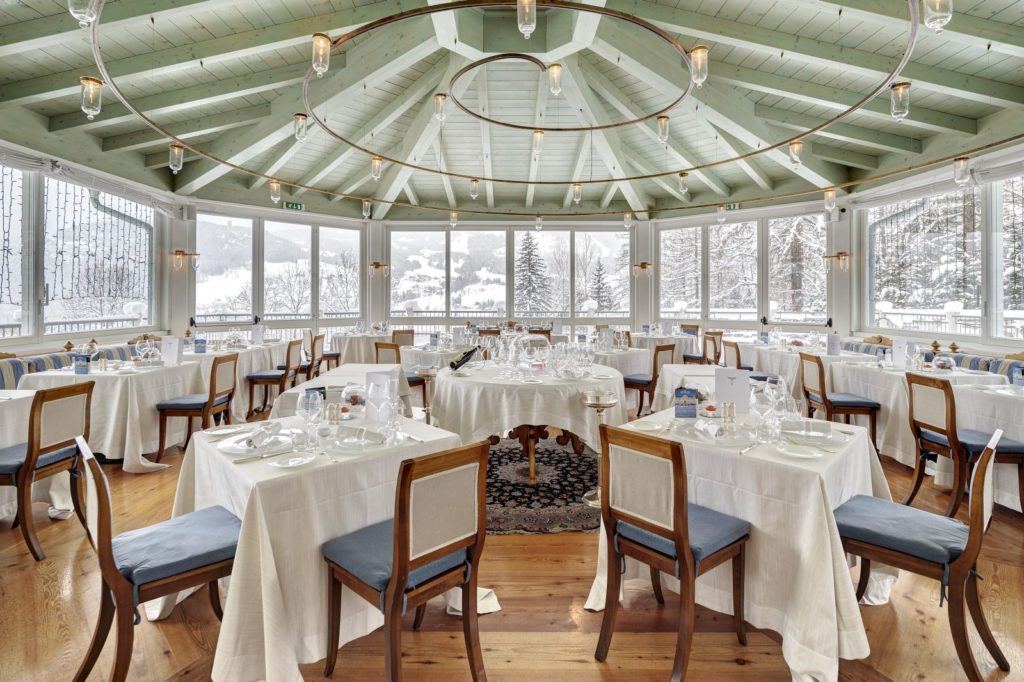 Il Gazebo Restaurant
Cortina, Italy
Il Gazebo, an elegant location which perfectly combines traditional Italian flavors with local ingredients accompanied by a large selection of national and international wines. With its light glass structure, surrounded by the amazing night landscape of the Ampezzo hollow, Il Gazebo creates a high scenographic impact for all senses.
Discover the Festive Menu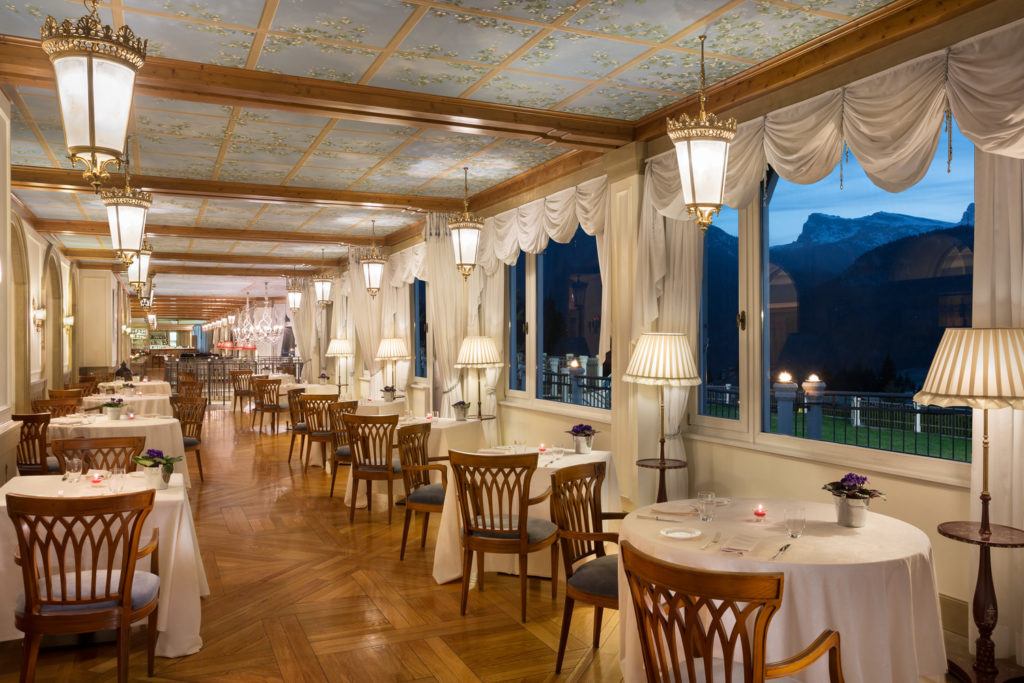 La Veranda Restaurant
Cortina, Italy
La Veranda, offers a wide range of typical dishes inspired by the Mediterranean cuisine to taste during a light lunch or an informal encounter while enjoying the stunning view of the Ampezzo hollow.
Discover the festive menus
The Iconic Jewel of the Italian Dolomites
Complete relaxation, elegant cuisine, and natural beauty await guests of our resort's refined facilities and fin de siècle atmosphere.