Romance is everywhere on Lake Como.
The gold and silver of the reflections of the sunset over the Lake, the placid and contemplative air, the walks in the lush green, the good food, the mild climate: we spent three days with Marco and Erika, a couple of German-Ecuadorian globetrotters looking for the perfect romantic escape. Spoiler: we found it!
Everything starts with a boat ride on Lake Como.
Picturesque villages perched on gentle slopes, sumptuous villas with lush gardens, ancient trees and precious flowers: a boat trip allows you to take it all in from the first moment, and with each glance, to discover new perspectives and hidden gems.
A breath-taking balloon experience.
Share an unforgettable experience aboard a picturesque hot air balloon and enjoy the sensation of peacefully floating above the green landscapes. A unique experience to be embraced in reverent silence while contemplating nature from a new and enchanting perspective.
The stunning Villas.
The iconic villas on Lake Como are testimony to the lavish historical legacy of a time when this region was an exclusive vacation destination. You can admire Villa Carlotta, Villa del Balbianello, Villa Erba. Are you already feeling the romance?
Como and the cozy villages nearby.
Lake Como is surrounded by splendid towns and picturesque villages, for example Cernobbio which boasts an elegant lakeside or Bellagio, a pleasant small village that rises up between the two branches of Lake Como. Spending a few days in this region offers the unique opportunity to explore some of the most beautiful and fascinating corners of Italy.
Lake Como is a love story between nature and poetry
Discover an idyllic retreat to experience
the most romantic side of Como
Escape to Lake Como's gathering place, nested in an enchanting private park
with swimming pool, solarium and whirlpool area.
Escape to Lake Como's gathering place
Plan a romantic trip with the one you love at the Sheraton Lake Como and experience the perfect romance escape including a romantic dinner at Kitchen Restaurant, strawberries and one bottle of Italian Franciacorta wine upon arrival.
Meet the Content Creators
Discover more about Marco and Erika, aka MochilaMonkeys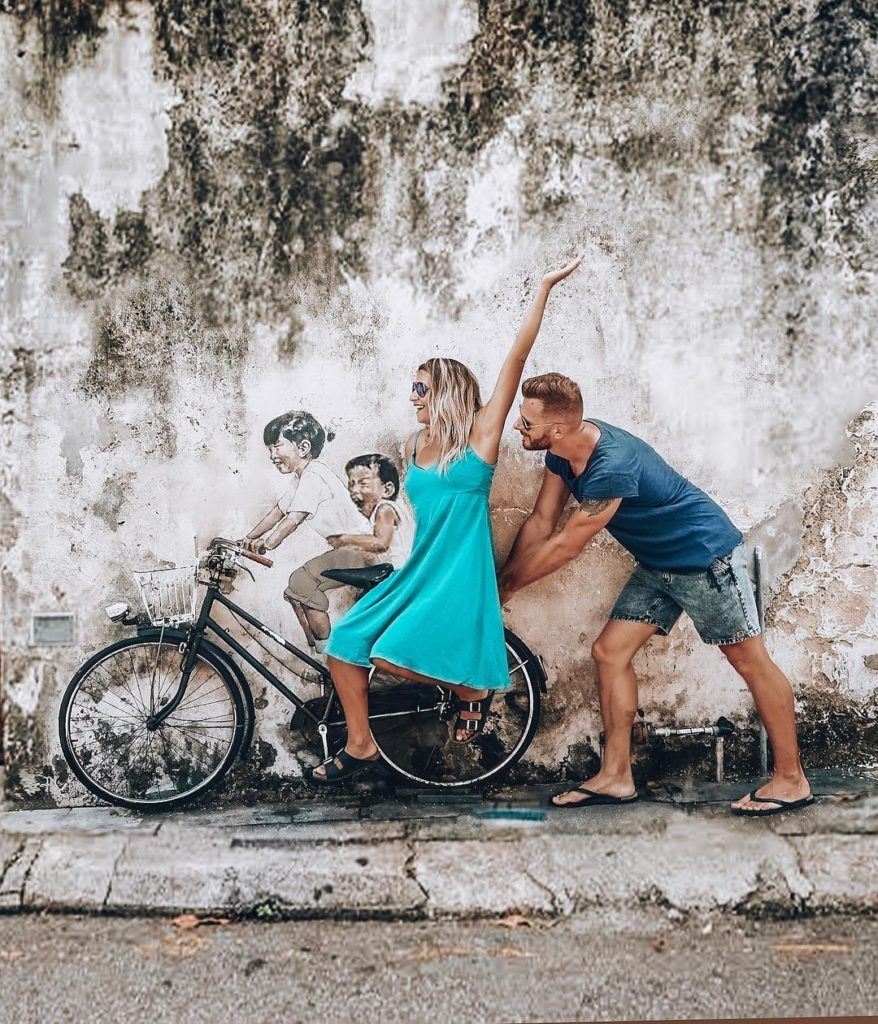 Mochila Monkeys
Travel Bloggers and Content Creators
Erika and Marco are an Ecuadorian/German couple with a great passion for traveling, Social Networks and photography. What they enjoy the most is to discover different and new cultures and countries independently with their Mochilas (Spanish word for backpacks).
Discover More