A School of Italian Excellence
Learn exceptional Venetian recipes, discover seasonal products from the Venetian lagoon and THE GRITTI PALACE's Executive Chef Daniele Turco's recipes and delicious creations. An indigenous culinary experience awaits at The Gritti Epicurean School in Venice, featuring demonstration classes and visits to the market, themed courses and indulgent ingredients.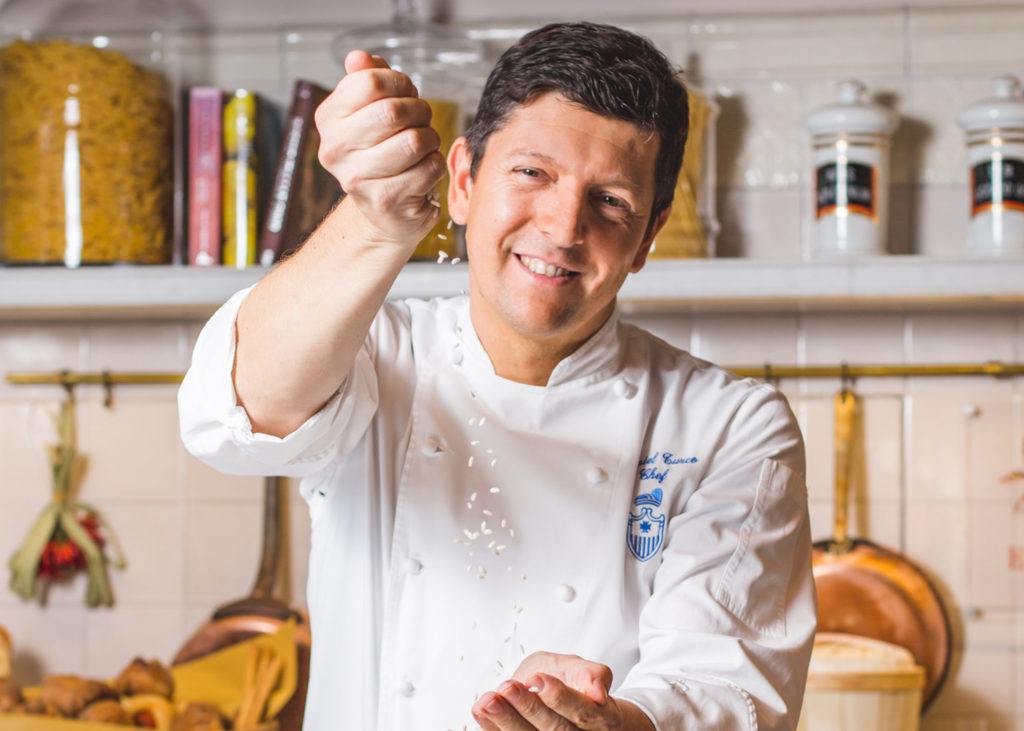 Executive Chef Daniele Turco
the perfect person for your learning path.
Chef Daniele Turco's motto applied to each of his dishes: to separate the singular flavors of the fish, meat or vegetables with condiments and sauces so that guests can choose to merge them as they wish in order to perceive the true flavors of each ingredient. A motto of a man of countelss innovations and enormous vision, displaying the love of his Venice's culinary heritage in his award-winning dishes.
Featured Hotels & Resorts
Browse our collection of unique hotels & resorts across Italy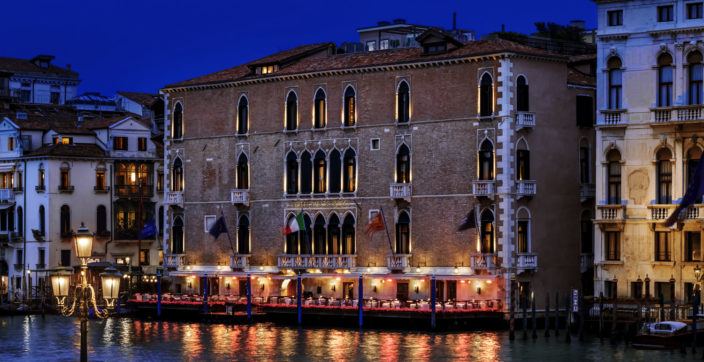 Occupying a prestigious setting on the Grand Canal, The Gritti Palace was built in 1475 as residence of Doge Andrea Gritti. A leisurely short stroll from Piazza San Marco, the imposing palazzo awards rare views of Santa Maria della Salute.
What Guests Say About Us
"Not a cooking school, an epicurean experience. Chef Daniele Turco and the cooking school at the Gritti far exceeded our expectations. This is not a cooking school this is a cooking experience. Not only do you get hands-on experience cooking with the executive chef, but he guides you through a culinary tour of his beloved Italy. "

- TripAdvisor review by Karin M.

"A wonderful way to explore the cuisine of Venice! I spent two days with Chef Franco Sanna and could not have been happier. Our trip to the Rialto market to buy fresh ingredients was only the start. Chef Franco was very informative and helpful. The food that we prepared was fresh, light and flavorful.

- TripAdvisor review by amsdds

"Chef Franco presents a beautiful morning of food and drink. Definitely a highlight of our trip - spending an intimate morning with Chef Franco Sanna working on risotto, a "particular" salad, sole rolls, bass and soufflé is definitely worth the cost and time. The kitchen is spotless, well stocked and clean but not so hard to recreate at home."

- TripAdvisor review by David Y

"Fantastic Chef Franco, The Gritti Epicurean School kitchen is a marvel and is likely to send you home looking for a designer and supplier of cooking toys. Chef Franco made soufflé seem easy; we'll see when we get home."

- TripAdvisor review by Ted B

"A perfect day with Chef Franco Sanna! This was our first experience with a cooking school and we loved every minute! Chef Franco is very personable. He is exacting in his discipline and also very easy going, fun and just delightful in every way."

- TripAdvisor review by Karen K

"Simply the best. Chef Turco freely shares his deep knowledge of Venetian food, and food in general. The Rialto Market trip was informative and fun and included a glass of wine and cicchetti at the wonderful All'Arco."

- TripAdvisor review by ywnyny

"5-Stars! We felt like Chef Daniele's personal guests. Everything was perfect - the lesson was amazing and we feel confident to reproduce it when we get home."

- TripAdvisor review by islandgir

"If you truly wish to understand the essence and feel of Venetian culture, the experience provided by chef Franco is priceless. The kitchen is the latest, state of the art and can easily make one envious."

- TripAdvisor review by Araldo M

"We prepared (among other things) a porcini risotto with scampi tartare that was simply amazing... The recipes are not overly complicated and we will definitely try them out at home."

- TripAdvisor review by Suzana_Zizek

"Wonderful Cooking School In Venice Italy. We have been to a number of cooking schools in wine country, French culinary institute, La Cuisine de Paris, and CIA. They all are different. This is really a luxury experience like being a guest of the Barefoot Contessa as she prepares a wonderful meal on her show."

- TripAdvisor review by Greg H

"Sous Chef Franco Sanna was a delight! For a novice cook or for an experienced one, this is an experience to learn about indigenous ingredients and Venetian specialities firsthand."

- TripAdvisor review by Contessa77057

"The experience, as well as the cooking demonstration and lessons, were first rate and well worth the price. If you love Venice, go immediately before Franco gets recruited to have his own cooking show on the food network! He's awesome and very talented."

- TripAdvisor review by michellee832