Rome is an ode to the joie de vivre
Every corner of Rome reveals the traces of a glorious past, from the Roman Empire, to the Renaissance, the Baroque period, and right up to the flamboyant style of the Belle Époque.
But in today's world, how does this city unveil itself through the eyes of two curious and creative young travelers? We decided to entrust this story to the Carina and Ivo, content creators and an international travel blogger couple.
We found out that despite its centuries-old history, Rome is an incredibly vibrant and sophisticated city that promises tourists of all ages the most beautiful and authentic experiences that life has to offer.
Unlock Art at MAXXI Museum
Many people think that Rome is all about ancient ruins, the Colosseum and Baroque churches.  Nothing could be further from the truth! Rome boasts a rich and impressive contemporary art scene and Le Méridien's Unlock Art initiative provides curious-minded travelers with a totally immersive cultural experience.  The Maxxi Museum opened its doors in 2010 and is one of the masterpieces of architectural superstar Zaha Hadid.  The interior space, featuring curved walls and suspended black staircases, houses some of the most avant-garde works of contemporary art.  Vive l'avant-garde!
A picnic at Villa Borghese
Leave the busy traffic and urban chaos far behind you.  Rome is a city with a green soul, offering many gardens, public parks and nature reserves.  Enjoy a break from the hustle and bustle of the metropolis by spending a few hours at one of Rome's iconic villas, like Villa Borghese.  Built in the seventeenth century on 80 hectares, it features gardens, a biopark, two must-see museums (Borghese Gallery and Villa Medici) and a panoramic terrace which offers a breathtaking view of the Roman sunset. And what could be more chic than a sophisticated picnic on a shady green carpet, surrounded by lush vegetation?
Around Trastevere
There is a reason why Trastevere is one of the most popular and well-loved neighborhoods of Rome.  It is colorful, authentic, and full of life.  There is nothing better than losing yourself in this picturesque labyrinth of ancient ocher-colored buildings with impressive doorways, balconies covered with flowers and graffiti, majestic archways and trattorias where you can savor the flavors of authentic Roman cuisine. Funky and bohemian. That's Trastevere!
Via Margutta
Via Margutta has been called the most romantic street in the world and it's hard not to agree with this statement!  In these cobblestone streets, Federico Fellini and his beloved wife Giuletta Masina blissfully lived out their epic love story, The painter Renato Guttoso  also lived here and, on the silver screen, it was the setting for the classic film "Roman Holiday" starring Gregory Peck and Audry Hepburn. With its small galleries, painter's art stalls and exclusive ateliers, there is no doubt that Via Margutta is la rue des Arts!
Best Views in Rome
The city of seven hills offers an incredible number of scenic spots from which, in a single glance, you can take in all of its charm, its golden cupolas, and its awe-inspiring buildings. Janiculum Hill, the Orange Garden and the Vittoriano Panoramic Terraces are some must-see locations where you can admire the majesty of Rome. However, the iconic Pincio Terrace offers one of the most breathtaking views of the Roman sunset.  Romance au coucher du soleil. 
Rome: a timeless classic but also a vibrant, buzzing city with a sophisticated atmosphere.  Welcome to the capital of the Good Life.
Explore the Eternal City in style. 
Situated in the heart of Rome, in the Prati district, and walking distance to the Vatican and the Spanish Steps, Le Méridien Visconti offers a unique blend of glamour, style and timeless charm.
Book a suite at Le Méridien Visconti Rome and unlock a unique art experience in the Eternal City
Do not miss the Urban Suite: Unlock Art package, including daily VIP refresh amenities, free Access to MAXXI National Museum of 21st Century Arts, free Bike rental to reach the museum, MAXXI cocktail experience and the ROMA MAXIMA book.
Meet the Content Creators
Discover more about Ivo e Carina, aka Onewayticketrip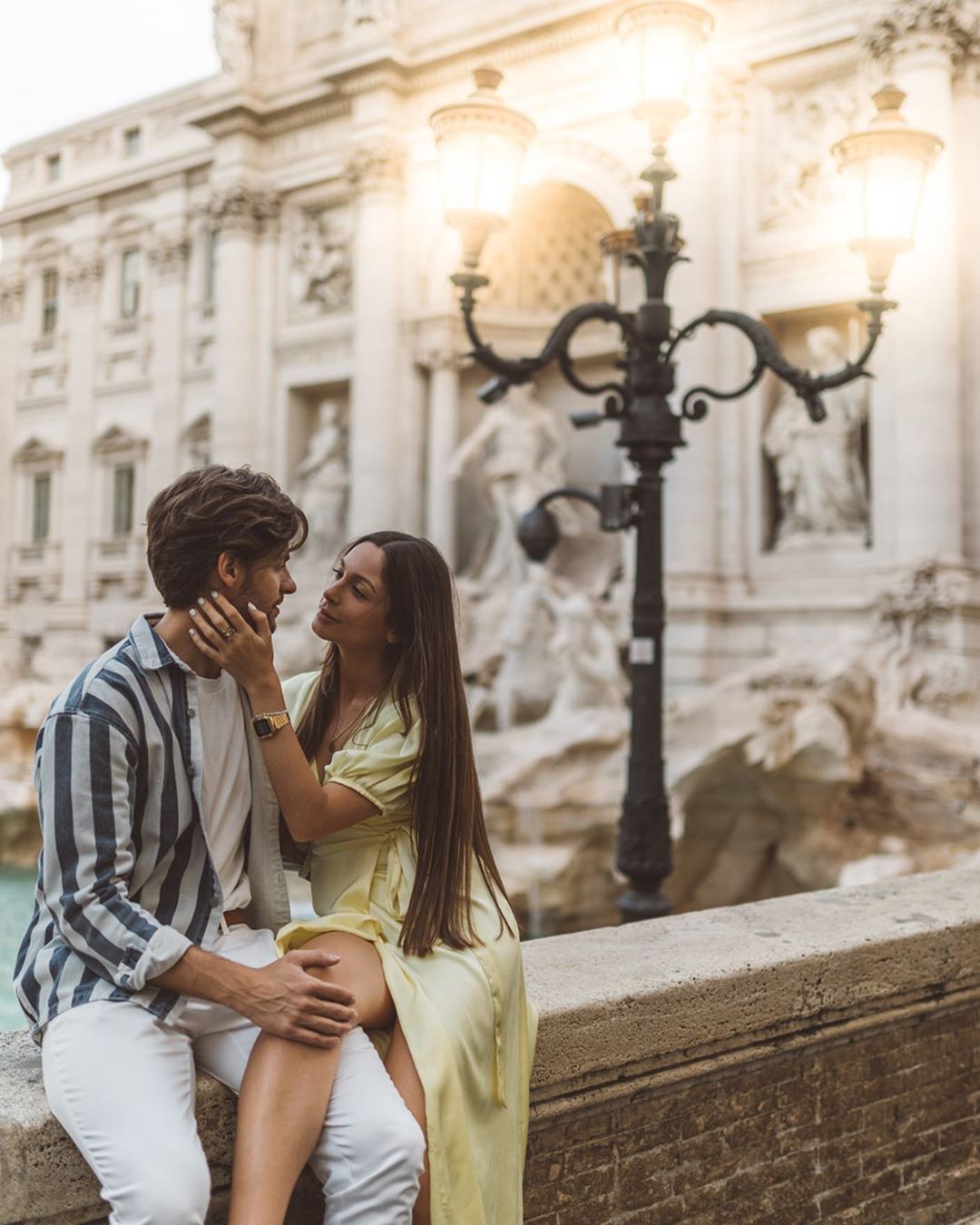 Onewayticketrip
Ivo and Carina
Born and raised in a small village in Portugal, Carina and Ivo did not know about each other's existence until they met in Porto while studying at University. From that moment on, the two have been inseparable. Carina worked in the fashion industry and Ivo was a professional athlete and a four-time motocross champion in Portugal. Since 2017, they have explored the world together, combining their passion for travel with careful attention to tastes, style and all the beautiful things in life.
Discover More
#EXPLOREITALY
Share your journey to Italy with us using #exploreitaly