The Lake Como Experience.
A journey to discover the wonderful Villas around Lake Como.
Beauty and romance: a journey through the legendary villas of Lake Como.
An itinerary to discover the ancient villages and exquisite Villas around Lake Como, in the heart of Lombardy Region. A celebration of colors, peaceful atmospheres and enchanting views that have amazed painters, composers and artists since the aristocratic Grand Tour of the 19th century.
For centuries Lake Como has attracted artists, intellectuals and writers, becoming the manifesto of a relaxed but elegant lifestyle, in contact with the beauty of nature but without renouncing the liveliness of inventiveness and intellect.
We had the opportunity to remember the Grand Tour vibes and discover the true experience of Lake Como with content creator and photographer Enzo Romano.
Starting from the Sheraton Lake Como, in a warm and sunny morning at the end of May, we explored the small villages and the charming villas that, like pearls, are located close to the lake.
A journey through time, romantic and adventurous, in an authentic Italian paradise.
Nature, colors, breathtaking views and "that branch of the Lake of Como": live the Lake Como experience!
Intrigued?
Start your tour at Sheraton Lake Como with "Lake Como Experience" and embark on a memorable journey through the charming villas around Lake Como, including Villa Melzi, Villa del Balbianello and Villa Carlotta. Take the most of your holidays in Como and do not miss our exclusive package!
Featured Hotels & Resorts
Browse our collection of unique hotels & resorts across Italy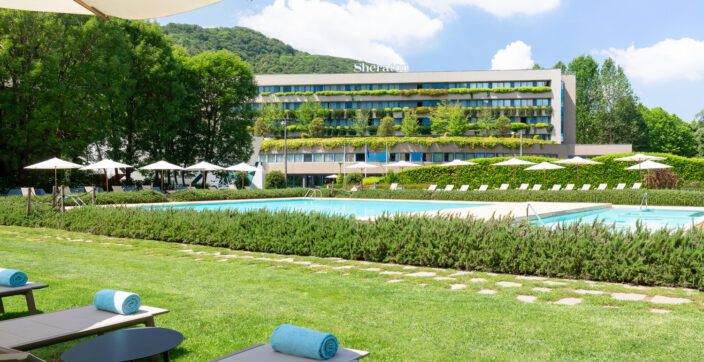 Discover Lake Como's captivating beauty in an idyllic setting for working or relaxing amid a private park, a pool, and three restaurants.