The Zero Centimetres Journey
A gastronomic journey to Catania, where nature meets taste.
An itinerary of nature and taste
Discovering the most authentic flavours of Catania.
"If we want to eat eggplant in Italy in December this can only mean having to eat fake food. We need to respect food seasonality, with the aim of eating local, seasonal and traditional food and, at the same time, being more sustainable".
With these words in mind, we embarked on a journey to discover Timo Horto in the company of Veruska Anconitano, international food blogger and content creator.
Discovering the beauty of The Horto
Totally green, totally healthy.
Join Four Points by Sheraton Catania to discover its brand new urban garden, L'Horto del Timo Restaurant, a space of 400 m2 that was born in partnership with some local social and ethical enterprises.
This green challenge represents not only a snapshot of a global culture that needs the return to an unspoiled nature, but also the authentic identity of Sicily and an increasing demand to eat healthy.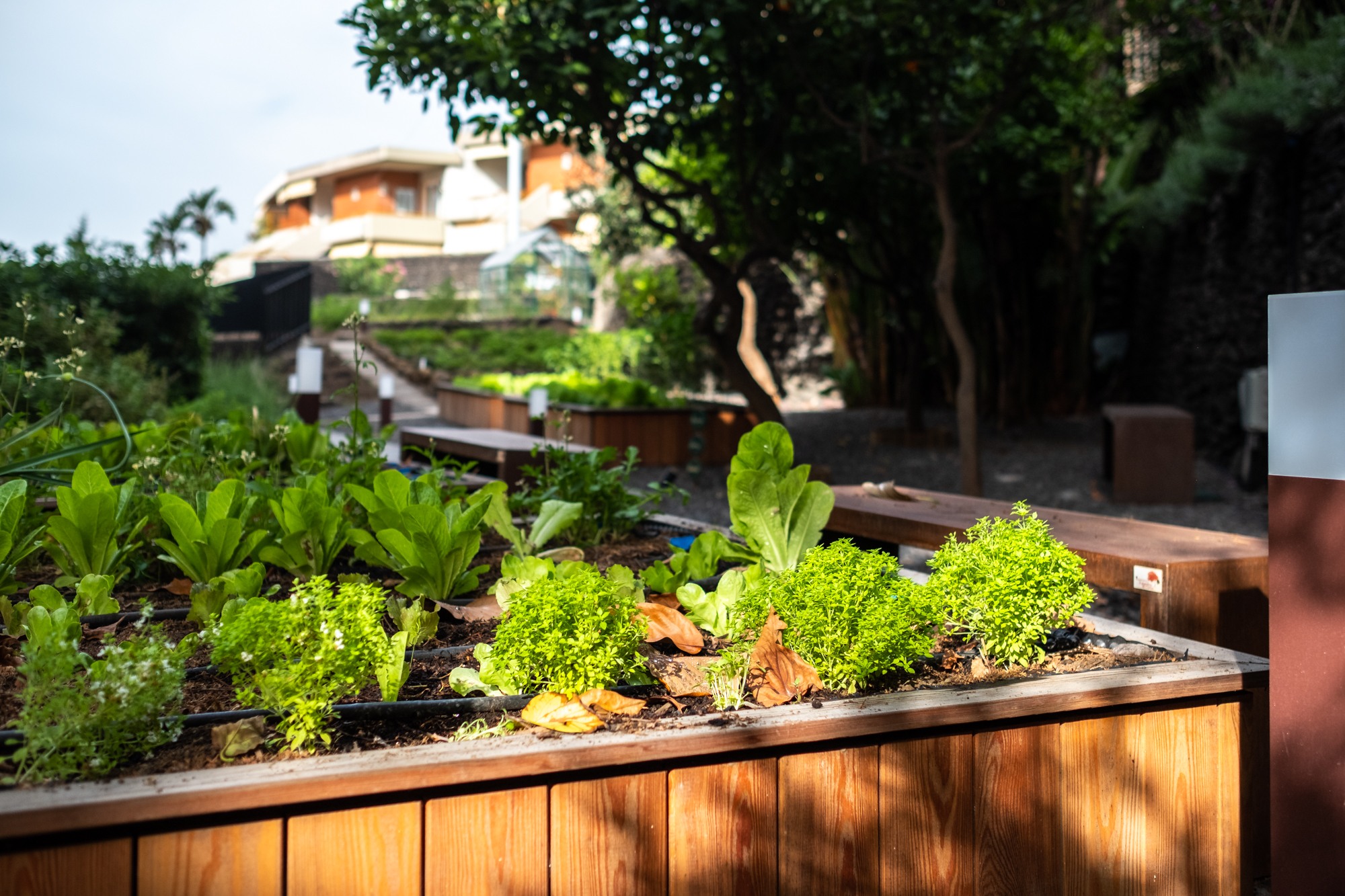 A celebration of nature.
The Horto is a place where to celebrate nature, to respect it, where vegetables are grown following the seasons but also the needs of the land.
In this space, located in a hidden corner of the hotel, chef Saverio Piazza, with the help of local startups and the whole hotel staff, makes sure the best seasonal vegetables are grown and, most of all, that everything that is created in the kitchen and served to guests is in some way related to the vegetable garden.
"We're used to experimenting, but in reality what we have to do is to cook food in the traditional way, the best", chef Piazza says. And his relationship with traditional food is linked to many stories, like when an old lady started to cry after having eaten a plate of Norma pasta "because it reminded her of her mum" or when he was awarded for his "falso magro", a traditional Sicilian dish which is now disappearing.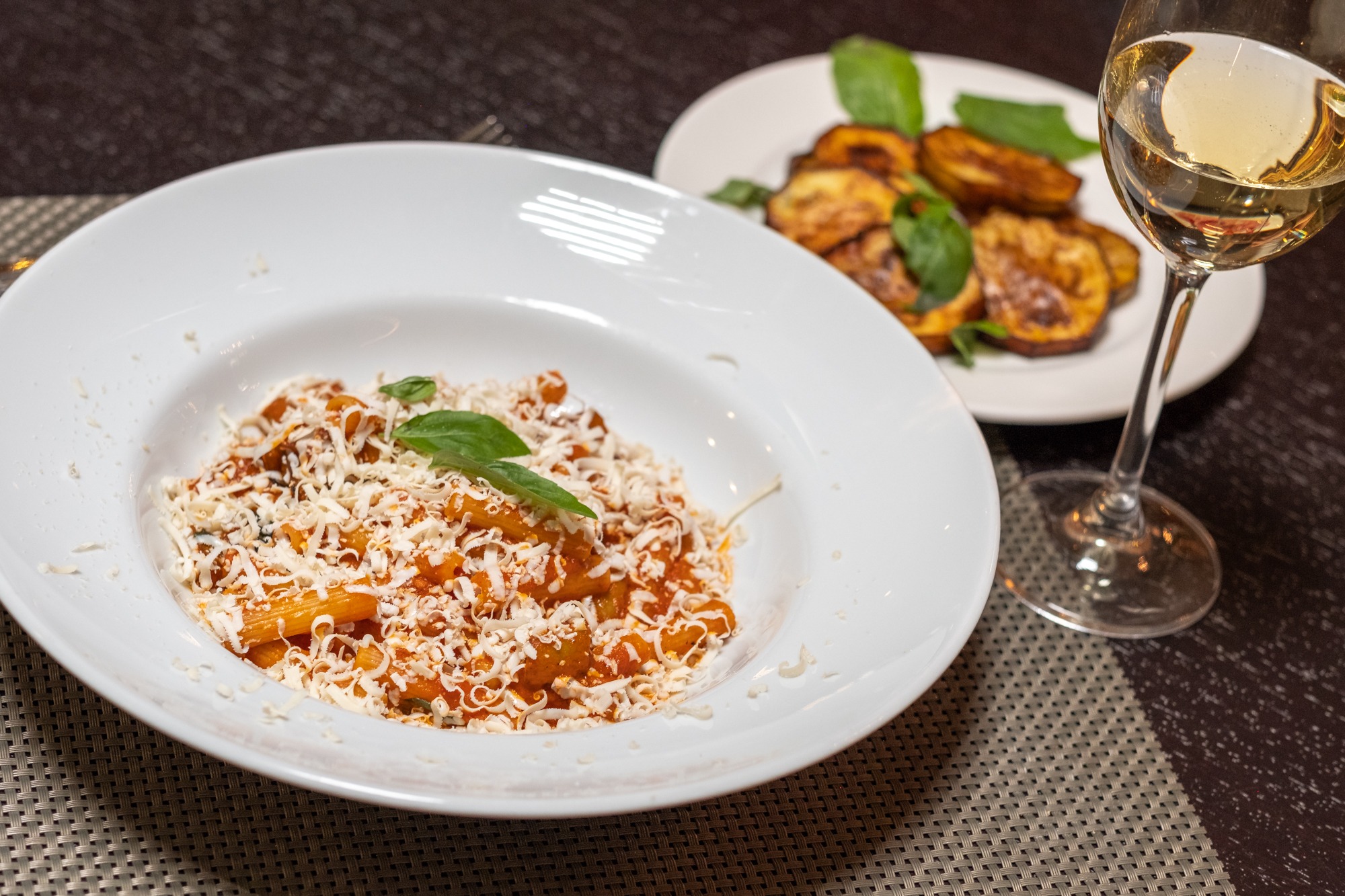 Tastes and traditions.
Ordering a pasta alla Norma at the Horto Restaurant doesn't just mean ordering some pasta with fried eggplant; it's a trip through the most incredible Sicilian flavors with a recognizable taste of tomatoes, eggplant and basil all grown locally in the Horto. It's tradition at its best, a celebration of the Sicilian food tradition like our nonnas used to make.
The traditional caponata is an explosion of taste with all the vegetables perfectly balanced and almost blended into the tomato sauce, a real tomato sauce.
Pesto is only made with basil from the garden when it's available and if someone argues that pesto isn't Sicilian, then they should know that local Sicilian ingredients are always added: almonds and pistachios, to name just a couple.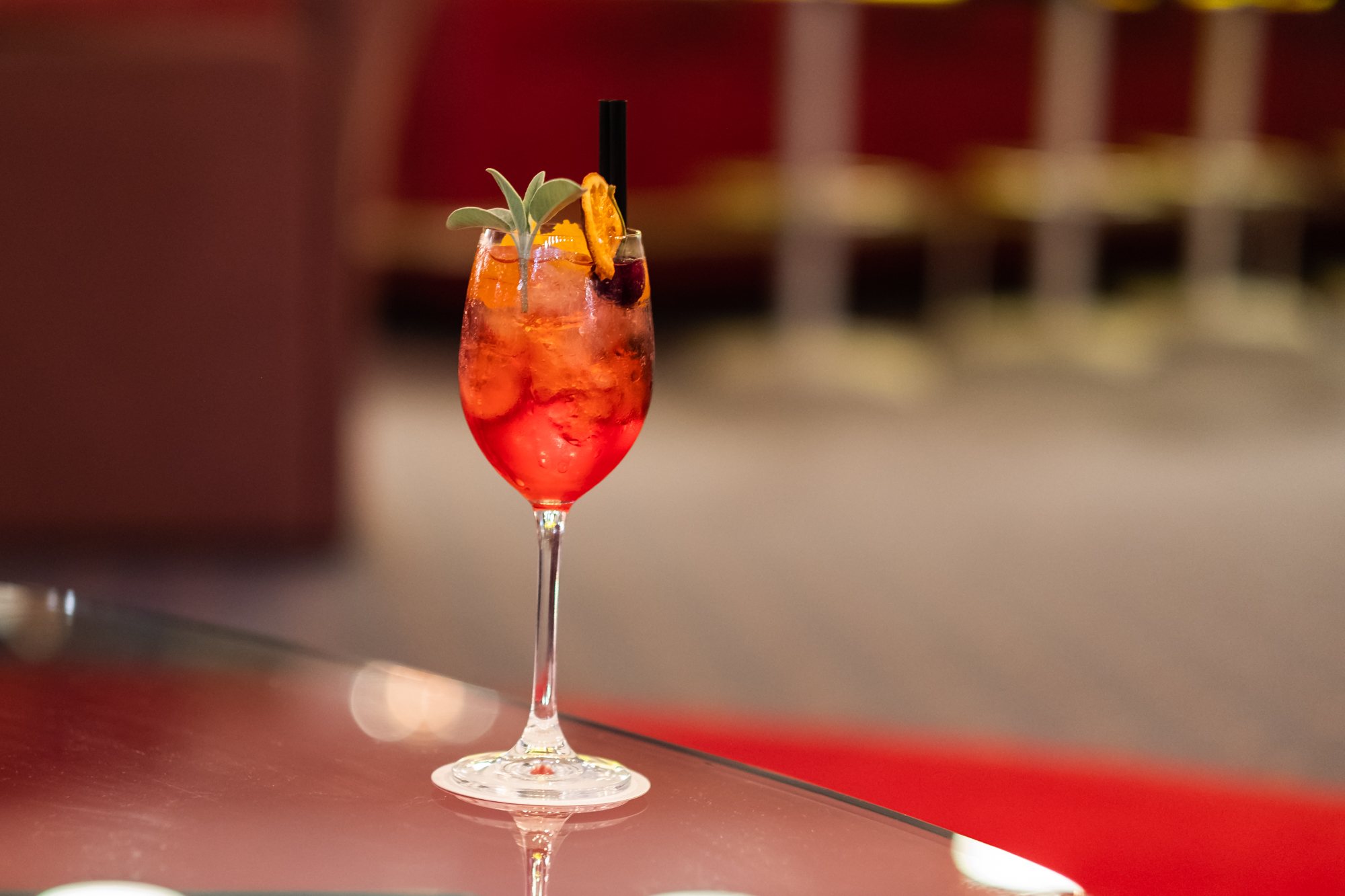 A toast with fresh ingredients.
All the vegetables don't travel kilometres to reach the hotel: they only have to go up or down a few steps. And it's also nice to think that very few people have touched the vegetables you eat!
There's always a constant effort to make guests feel welcomed and cared for: a cocktail made at the bar is not just a tumbler filled with ice, some alcohol and artificial aromas but it's a combination of classic techniques with flavors from the Horto. Gin and basil, to give you an example, or a Sicilian Bellini with prickly pear juice from the vegetable garden.
An itinerary to discover the flavours of Catania
The earthy spirit of Catania.
A city full of colors and vibrant energy, a gem protected by UNESCO, the explosion of a flourishing baroque, protected by the gaze of the mighty Vulcano Etna: Catania is a wonder that conquers you with its flavors, and its intricate ways and its authenticity.
The city, known for its stunning architecture, is also very well known for its street food culture. The expression "tavola calda" means a great variety of traditional food you can eat on the go: arancini (rice balls), rustici (filled pastry), pizza and many more things you can buy on every corner.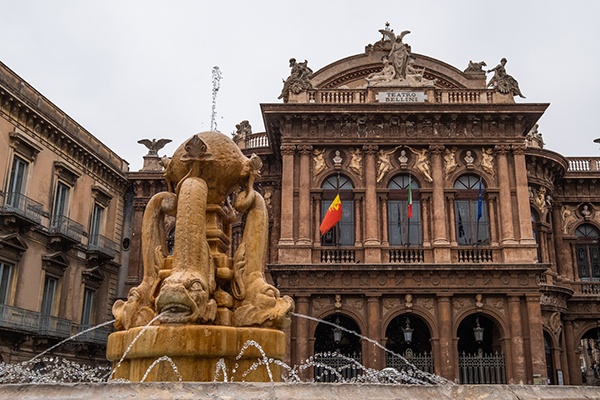 Catania as an experience.
Food is so important for Catania and its residents that every month a street food market is held: every month the location changes, and also the vendors change to give locals and tourists a new experience. If you wander around the stalls, you'll soon realize how young the majority of the vendors are.
Acicastello, 20 minutes from the Four Points on foot, is a stunning little town dominated by the Norman Castle: the ideal location if you want to listen to the sea, soak up the sun and just smile. An aperitif or a granita (crushed ice, but better) with a Sicilian brioche in the square overlooking the Castle is unmissable. From Acicastello, you can travel to Acitrezza and Acireale, the city of 100 churches.
The mighty Mount Etna.
Unspoiled nature is what you'll find on Mount Etna: recently, the entire Etna region has received a lot of attention because of its wine. It's quality over quantity, in a celebration of the territory that gives birth to structured wines, pleasant to be drunk alone or to accompany main dishes.
Cottanera is one of the main wineries on Mount Etna, an old mansion surrounded by beautiful vineyards. On one side, you've got Etna; on the other side you can almost see Taormina and the sea: this gives you an idea of the richness of the region which is perfectly reflected in the wines produced.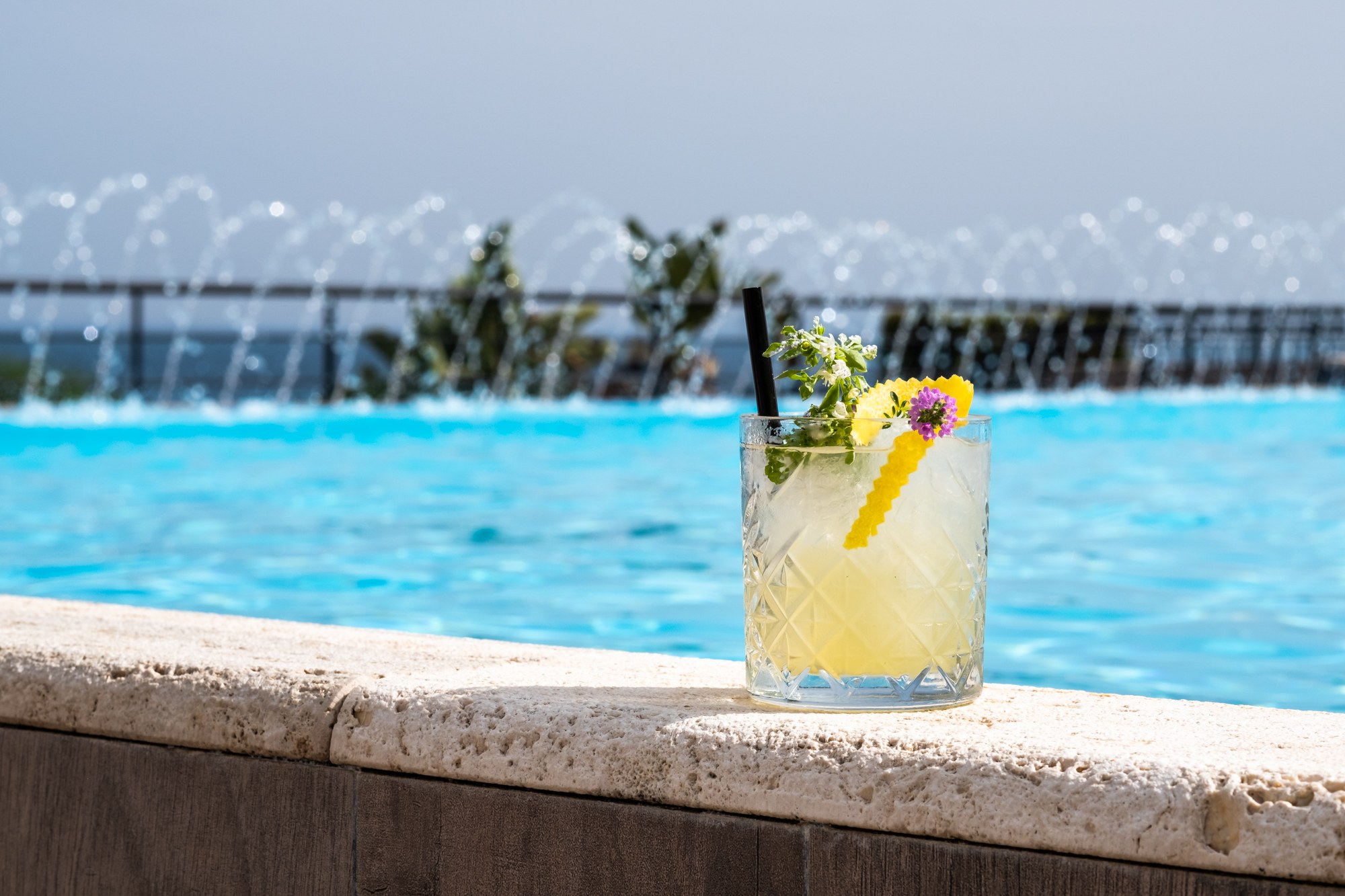 Relax by the pool.
And if you're simply looking for a relaxing vacation, then relax by the swimming pool and the sun deck above the sea at the Four Points Catania: in both cases, privacy and relaxation are guaranteed. You can take diving lessons, have a snack or lunch/dinner at Il Timo Restaurant and pamper yourself at the spa or the bar.
The Four Points Catania is a place where people feel at home and with this feeling comes a desire to be treated as they would be by friends or relatives.
Meet Veruska Anconitano
Also known as "La Cuochina Sopraffina", she's an international, award-winning food and travel journalist and blogger.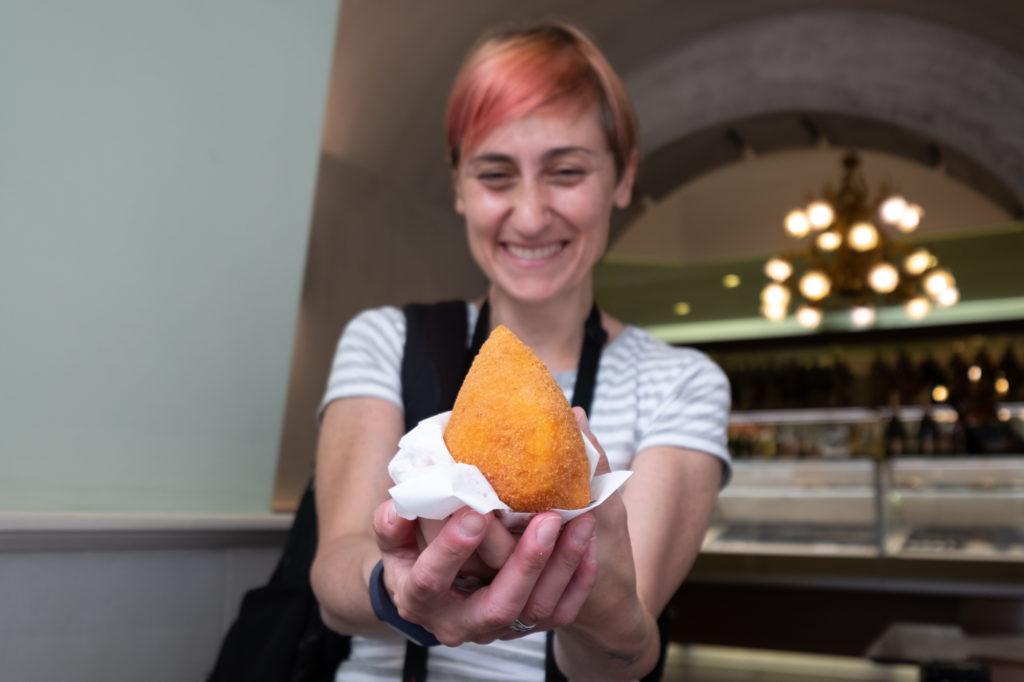 Veruska Anconitano
She has always been attracted by the connection between food and people and she has always thought of food as the main element to define a culture. Food is the anthropological connection between people, cultures, worlds, defines who we are, how we approach life, how we want to communicate.
Discover More about Veruska
Featured Hotels & Resorts
Browse our collection of unique hotels & resorts across Italy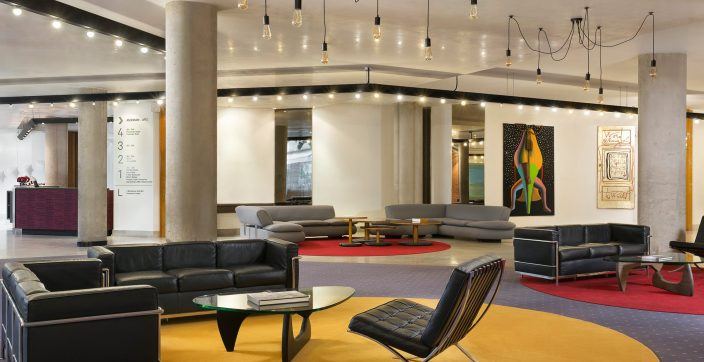 Wake to dramatic views of Cyclops Coast beaches, and then tour nearby Catania and majestic Mt. Etna before refreshing in our azure pool.
#thezerocentimetresjourney
Share your journey into Catania's flavours using ##thezerocentimetresjourney