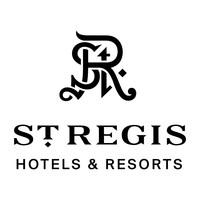 Special Offers for you
Venice, Florence, Rome: explore Italy with St.Regis hotels
and discover a legacy of luxury and traditions
An Unforgettable Romantic Escape at The St. Regis Venice
Experience impeccable romance at St.Regis Venice. The package includes daily room service breakfast for 2 and a warm welcoming with flowers and champagne upon arrival.
Avant-garde in outlook and design, The St. Regis Venice merges striking, modern interiors with its historic provenance as the best address on the Grand Canal in Venice.
The Italian Myth in Florence
Reserve an exquisite experience at St.Regis Florence including a luxurious stay in our Junior Suite, daily buffet breakfast, daily champagne ritual and a dinner for two at Winter Gardenby Caino Restaurant.
Situated in central Florence, the scenic St. Regis Florence has been the preferred stop of seasoned travelers since the 18th century. Steps away from iconic landmarks, it offers an unrivaled immersion into the cradle of the Renaissance.
A bespoke culinary experience at The St. Regis Rome
Live the ultimate fun experience for the whole family at St.Regis Rome. Our talented chef is delighted to offer our younger guests and their families an exquisite journey to learn the ins and outs of pizza making using raw Italian ingredients.
At the end of the class, you will be your own judge enjoying a fantastic dinner with your self-made Pizza.
The pioneer St. Regis in Europe – introduced in Rome society in 1984 – and a social beacon for Romans and international travelers, the hotel has emerged to define a new era of luminosity.