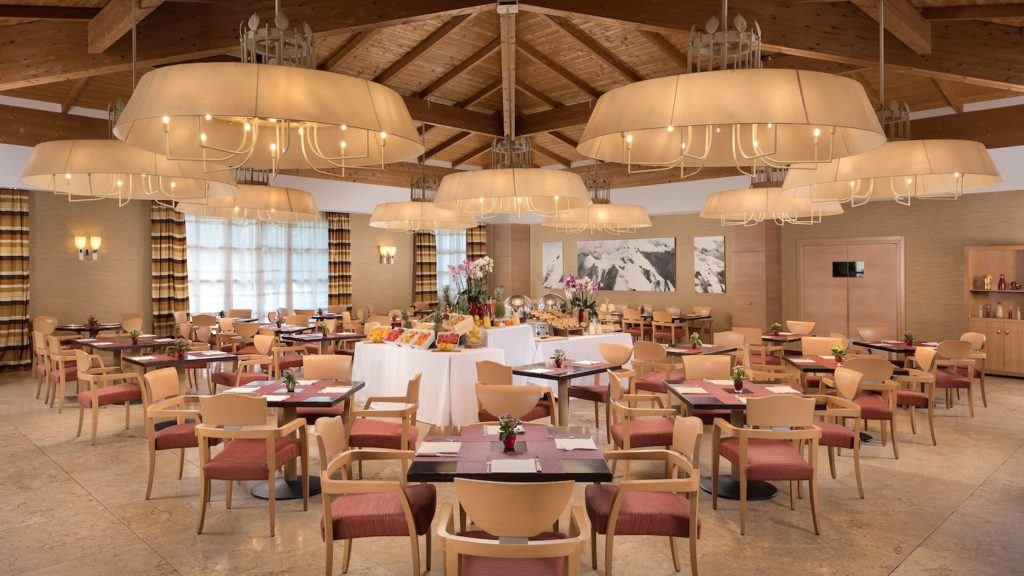 Rinascimento Restaurant
Rome, Italy
Surrounded by natural glamour, Il Rinascimento Restaurant is the perfect spot in Rome to come together and spend a romantic dinner or special occasion like the festive season.
The Executive Chef Alessandro Bargelletti merges local flavours with international dishes into a creative traditional experience. The bright and contemporary environment will make you feel at home as soon as you walk in.
Live this magical festive period in this unconventional atmosphere and enjoy it with your family and friends.
Discover the Festive Menu
Meet the green side of Rome
Surrounded by a 27-hole golf course, this country-style hotel is near the new Trade Fair and only a short ride to Rome and the airport.