4 Great Places to See Contemporary Art in Rome
The Eternal City actually boasts a prominent contemporary art scene. Let's see which are the four museums not to be missed for lovers of contemporary art in all its many facets.
It isn't all ancient history and crumbling ruins in Rome. While a lot of people picture this historic city as filled with tons of classical sculptures and Michelangelo's Sistine Chapel ceiling paintings, Rome actually boasts a prominent contemporary art scene.
Here are some of the most important modern art museums you absolutely must visit during your next trip to Rome. This is the top 4 Great Places to See Contemporary Art in Rome:
1. Galleria d'Arte Moderna.
Your tour of Rome wouldn't be complete without a visit to the Galleria d'Arte Moderna. Housed in a 17th-century cloistered monastery that has been completely restored, this museum specializes in contemporary art and has over 3,000 works by many of the most noteworthy artists of the 19th and 20th centuries.
Although it was established in 1925, this gallery was suspended in the period from 1938 until it reopened in 1949. However, even then, the collection was housed in various locations and only settled in the current location two decades ago.
Here you will be able to explore masterpieces from artists like Nino Costa, Giulio Aristide Sartorio, and Onorato Carlandi. You'll also get to revel in entire artistic movements like Symbolism, Realism, Expressionism, and Divisionism with works by talented artists like Renato Guttuso, Giorgio De Chirico, and Mario Mafai.
Most of the works in the Galleria d'Arte Moderna are paintings, but you'll also find sculptures and drawings as well. It's important to note that this is the municipal museum dedicated to modern and contemporary art, and it's not to be confused with the Galleria Nazionale d'Arte Moderna.
2. Galleria Nazionale d'Arte Moderna (GNAM)
Located right on the edge of the stunning Villa Borghese Park, the Galleria Nazionale d'Arte Moderna houses the largest 19th and 20th century Italian art collection of any Roman museum. The works of art displayed include paintings by artists like Morandi, as well as sculptures by Modigliani.
The museum, which is also known as the National Gallery of Modern Art, has over 75 rooms to explore! But don't worry, during your tour of the museum, you can rest and recoup over coffee at the beautiful café looking out over the magnificent park.
There are usually fewer crowds at this modern art museum than you'll see at the nearby Galleria Borghese, but you won't find such strong 19th and 20th century works from Italian artists anywhere else.
The temporary and permanent exhibitions at GNAM explore an astounding variety of artistic themes ranging from light and movement to world and war. Here you'll get to see the amazing works of some of the world's greatest artists like Vincent Van Gogh, Jackson Pollock, and many more.
3. MACRO Museums
MACRO Museum (Museo d'Arte Contemporanea di Roma) has two locations, each of which has a very appealing collection of contemporary art. The main branch, MACRO Via Nizza, is located in an old Peroni beer factory in the center of the city. The building was transformed into a magnificent museum.
The other, smaller branch known as the MACRO Testaccio used to be a slaughterhouse complex in the suburbs. Often compared to the MAXXI Museum, the two MACRO museums aim to bring international art to Rome while building a bridge between the two distinctly different areas.
If you're yearning for a taste of the works of some of the best postmodern painters and collagists like Mario Schifano, then this is a great place to visit. In the parking lot, you'll even get to see ancient remains of a Roman house which were unearthed during the museum's restoration.
4. MAXXI Museum
The building where this museum is housed is enough to merit a visit all on its own. Designed by Zara Hadid, the Museo Nazionale delle Arti del XXI Secolo (or the National Museum of the 21st-Century Arts as it is better known) is devoted to both modern art and architecture.
This compelling building was opened in 2010 to considerable fanfare and has since drawn countless visitors thanks to its maze of walkways and bridges that lead visitors between the building's unconventional spaces.
Between MAXXI Architettura and MAXXI Arte, you will discover the marvels of 20th century Italian architecture as well as modern day art. You'll also be able to explore cutting-edge interdisciplinary collections and you'll find art in various forms including theater, music, dance, fashion, graphics, advertising, and film – all under one roof.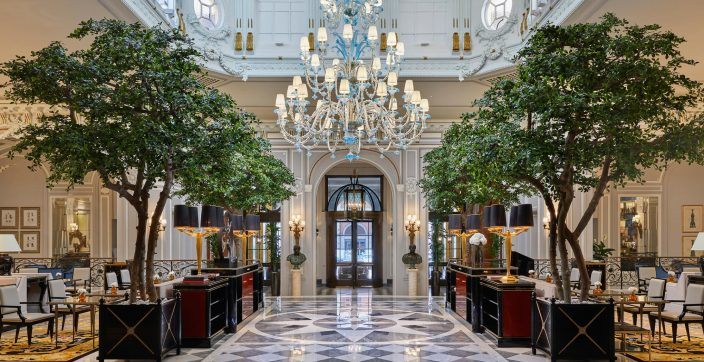 Built in 1894, it's a timeless haven of renewed charm. Precious, sumptuous interiors, exceptionally chic, uncompromising bespoke service.
Surrounded by a 27-hole golf course, this country-style hotel is near the new Trade Fair and only a short ride to Rome and the airport.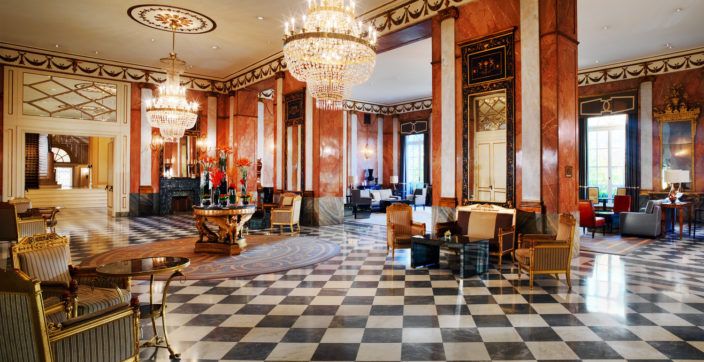 Since 1906, The Westin Excelsior, Rome has hosted celebrities, statesmen, and artists visiting the Eternal City. The hotel, which was named to Condé Nast Traveler's Gold List, enjoys a prime location in the celebrated Via Veneto district.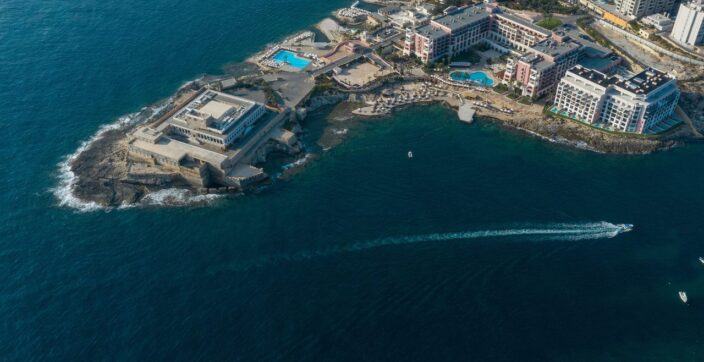 At The Westin Dragonara Resort in St Julian's, every visitor gets to holiday in the footsteps of Mediterranean seafarers and settlers of old.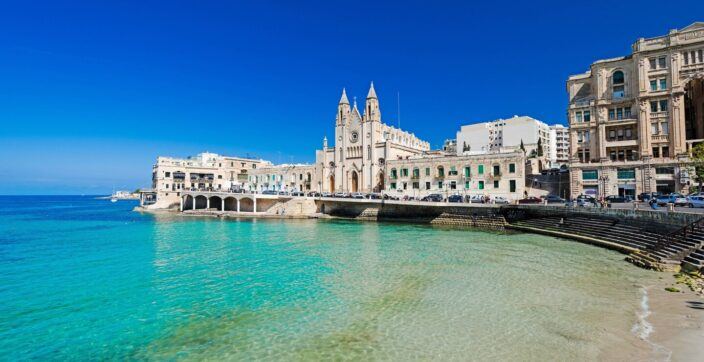 Discover the top selections from Malta's culinary scene you should definitely try out.