Carnival in Venice
The perfect time to explore Venice and the many festivities. Hide behind a mask while you take in the culture.
An excitement surrounding the ball
Each year, Venice has an annual celebration known as Carnival. It begins with the Flight of the Angel ceremony, which takes place in St. Mark's Square. It's filled with people wearing masks and costumes, and lasts over several weeks.
The History of Carnival
The first Carnival took place in the 11th century. Masks were added in the 13th century to add to the excitement. As tradition goes, women wore the columbine half-mask, which covered only the eyes, nose, and upper part of the face, though men have adopted the masks as well.
The history is deep in this part of Italy and people travel from all over the world to be a part of it. The city hosts over 50 events, ranging from parades and dinners to masked balls, including the world famous Il Ballo del Doge which takes place on 6 February.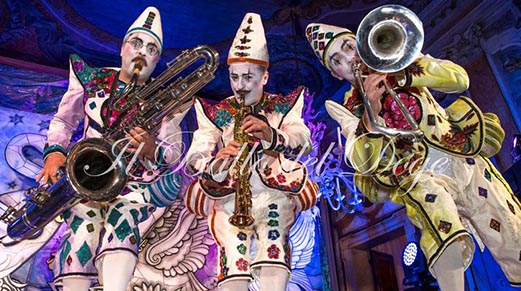 Be part of it
If you're going to attend Venice Carnival, the first thing you need to know are the facts surrounding what goes on. You want to be sure to get a mask – and Venetians spend a fortune on the bauta, the most widely used mask. It has a black mantle that stops over the shoulders. It is worn by men and women.
Craft shops follow the tradition and there are many accessories and souvenirs that you can buy during this time as well. Craftsmen take their roles of making masks seriously.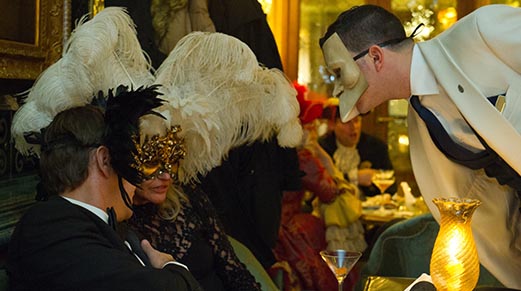 Various events can be attended. The Festa delle Marie is a parade that occurs on January 30 while Volo dell'Angelo is the Flight of the Angel and occurs the following day. A rope is tied to the San Marco bell tower and then in the middle of the square for the angel to 'fly'.
Your curiosity should be piqued and with so much going on during the Carnival of Venice, it is the perfect time to explore this part of Italy. Secure a hotel near the festivities and hide behind a mask while you take in the culture.