Christmas in the Eternal City
Food, lights and holiday spirit to celebrate the festive season in Italy's Capital City. Here is your guide to the best places in December.
Food, lights and holiday spirit to celebrate the festive season in Italy's Capital City
Christmas has arrived to Rome! From December until January 6 the decorations, markets and food create an atmosphere you won't find at any other time of year.
Christmas Markets and Shopping
• The Christmas market in Piazza Navona it offers a central location for tourists and shoppers. While there, you can enjoy decorations, nativity scenes and a carousel for children.
• Passeggiate di Natale, a very traditional Christmas marketing in the EUR district (between via Dell'Oceano Pacifico and Via della Grande Muraglia) is open until December 27 and brings together residents and tourists to enjoy genuine flavours, traditional toys and vintage rides.
If you are looking to do some shopping while in Rome, winter sales begin on the first Saturday of January, which is usually within the Christmas season.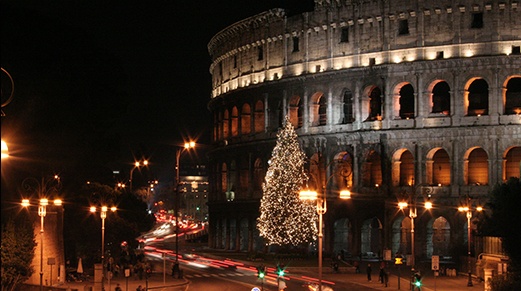 Traditions of Faith
On Christmas Eve, the traditional midnight mass with the Pope takes place. If you can't make it, on Christmas Day you can attend the papal address and Apostolic Blessing delivered by the Pope (also known as Urbi et Orbi) in Piazza San Pietro.
Nativity scenes enjoy a long tradition in Rome; you can view elaborate displays in almost any church in the city. For a display of over 3,000 nativity scenes, you can visit the Museum of Nativity Scenes of Rome in Via Tor de' Conti.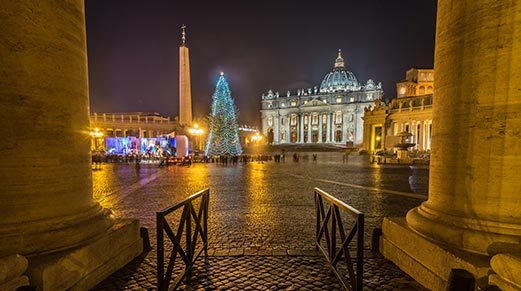 Music, Lights and Food
Rome's Auditorium and the famous Academy of Santa Cecilia are good places to listen to some Christmas music and concerts. Enjoy the light displays throughout town, especially in the city center. If you enjoy ice-skating, you can enjoy the sights from your skates at locations such as Rome's Auditorium, Castel Sant'Angelo, and Villa Gordiani. Bakeries bring out their best offerings at Christmas, so enjoy special seasonal offerings such as panettone, pandoro and torrone. Book ahead at restaurants to enjoy a traditional, three-hour Roman Christmas lunch.
An Ideal Christmas
Once you have experienced Christmas in Rome, you will wonder why you didn't come sooner. With so much to do, see, eat and experience, you will enjoy an unforgettable Christmas.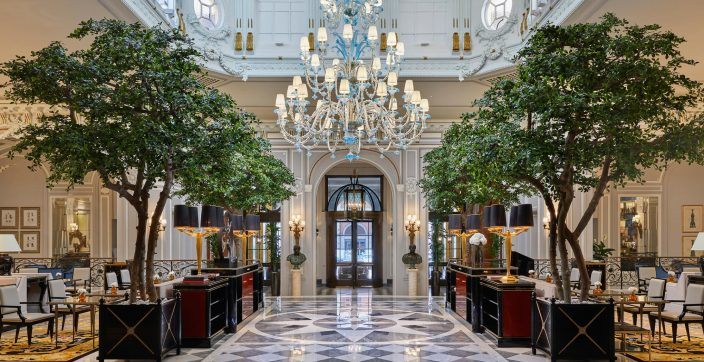 Built in 1894, it's a timeless haven of renewed charm. Precious, sumptuous interiors, exceptionally chic, uncompromising bespoke service.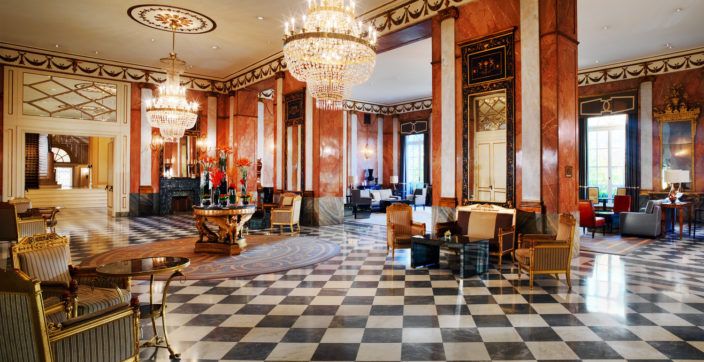 Since 1906, The Westin Excelsior, Rome has hosted celebrities, statesmen, and artists visiting the Eternal City. The hotel, which was named to Condé Nast Traveler's Gold List, enjoys a prime location in the celebrated Via Veneto district.
Surrounded by a 27-hole golf course, this country-style hotel is near the new Trade Fair and only a short ride to Rome and the airport.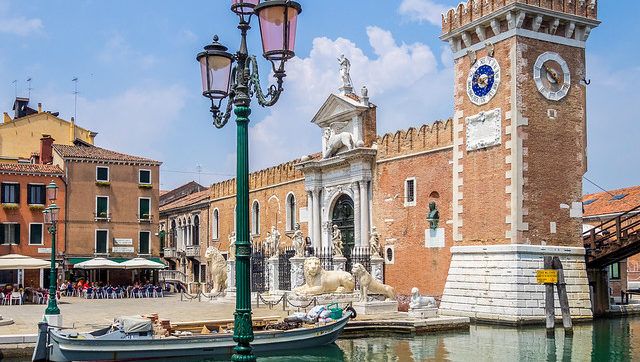 Discover the program, the news and the main themes of the 2019 Venice Biennale: a review of events that celebrates art, design, architecture, dance and cinema and that involves the whole city. "May You Live In Interesting Times": this is the title of the 58th International Art Exhibition which takes place from 11th May to 24th November 2019.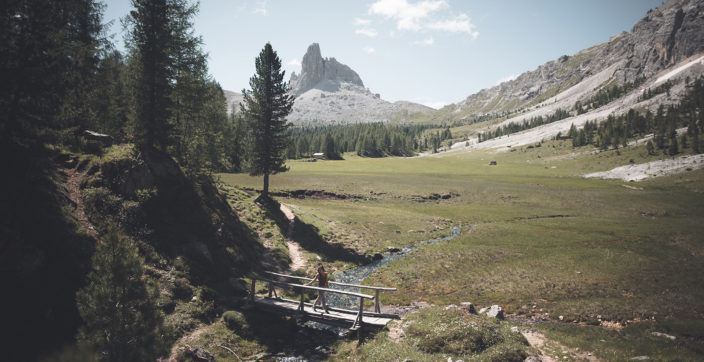 Established in 1990, the Natural Park of the Ampezzo Dolomites is part of the UNESCO world heritage and covers an area of 11,500 hectares north of the centre of Cortina d'Ampezzo, toward the border between Veneto and Alto Adige.
The 19th Century Grand Ball on Lake Como will honor the territory's customary tradition of inaugurating the new Opera season with an exquisite ball. Discover more of this event ang get ready to step into the past end experience the magical atmosphere of the nineteenth century