Fall in Love with Italy
Wonderful landscapes with changing colors, pleasant climate, festivals and events related to food and traditions: autumn in Italy is simply spectacular and is filled with a charm and unforgettable atmospheres.
If you're thinking about visiting Italy, then it's worth considering timing your visit to this beautiful country to coincide with the autumn season. During this time, you will get to experience all of Italy's unique characteristics as colors erupt from the countryside and markets are flooded with the season's best produce.
If ever there was a perfect time for anyone to fall in love in Italy, it's during this season!
As the temperatures start to drop, so do the crowds – and the prices. This means you'll be able to experience the best this spectacular destination has to offer without the jostling crowds. But best of all, autumn in Italy brings with it a wide offering of festivals from the little towns. So, if you're ready for the seasonal delights Italy has to offer, read on to find out more about what to do in Italy in autumn, and all the different places you can explore during this magical season.
5 Reasons why you should visit Rome in Autumn
Rome is a city that offers an authentic taste of Italy's art, culture, history, and so much more. If you really want to be able to soak it all in without all the hustle and bustle of tourist season, then autumn in Rome is the time to visit. If you still need convincing, then here are 5 of the top reasons why you need to time your visit for autumn in Rome:
Revel in the harvest abundance: During autumn, there are tons of famous food festivals all over Italy that you can take part in.
Crowds – and prices – are reduced: Everything from accommodation to travel becomes cheaper as the weather turns cooler, so take advantage of it!
Enjoy the magnificent autumn colors: Italy in autumn certainly is an unforgettable sight. The trees become multi-colored, and there are gorgeous hues all around, particularly in the countryside.
Soccer season begins! Need we say more? You'll be able to cheer your favorite teams from any pub in town or buy tickets to get the ultimate experience.
Enjoy beautiful weather: Although summer is officially over, winter isn't here fully, which means the temperature is in that sweet spot where it's neither too cold nor too warm.
Florence in Autumn: Unmissable!
If you're wondering what to do in Italy in autumn, Florence should definitely be on your list. Of course, no matter what season you visit, Florence is always magnificent. However, there's so much more you can appreciate during autumn in Florence, including the romantic atmosphere, if you're traveling as a couple, and the ease and convenience of avoiding the summer and spring crowds.
This means that in addition to being able to enjoy the spectacular colors all around you, you'll have most of the attractions to yourself. No more pushing and shoving through massive crowds to get to where you need to be!
Also, autumn in Florence is wine season, which means the best of this city's world-class wines will be available to you in the vineyards of Florence. After the wine harvest comes the olive harvest, which produces another Italian specialty, extra virgin olive oil.
You'll also get the chance to visit Florence's beaches during the warmer autumn days. Marina di Pisa is a particularly scenic beach where you can spend a relaxing day on the sand watching the mesmerizing waves.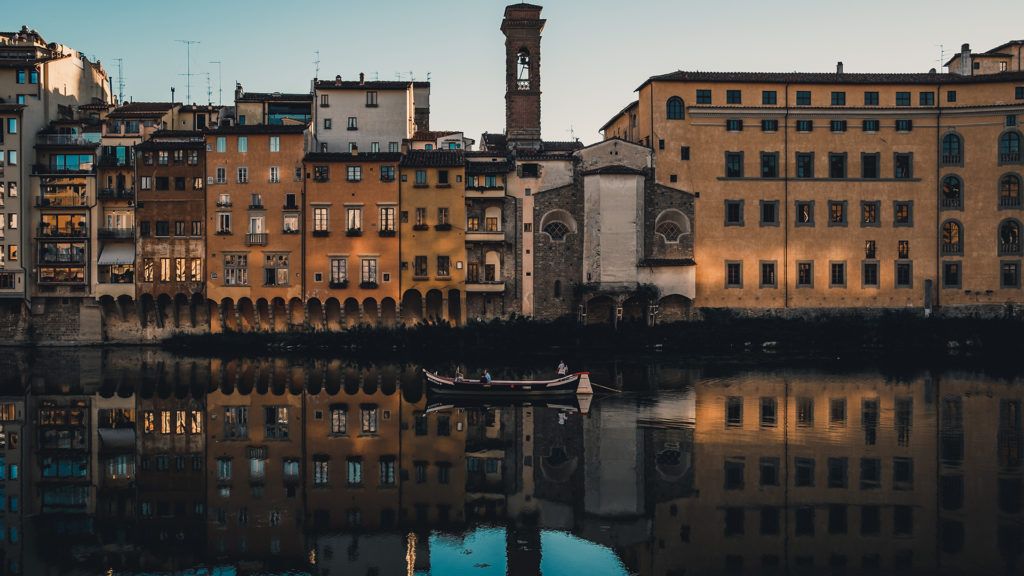 Milan in Autumn: Love at First Sight!
Autumn in Milan is not something you want to miss seeing. So if you're traveling to Italy, make sure that you make time to stop in Milan and take in the marvelous vibe, mouthwatering cuisine, and spectacular fashion this city has to offer.
There are tons of things you can do here during fall, including joining mega-fans at the San Siro stadium for an exciting soccer game. Alternatively, you can enjoy all that this fashion city has to offer by getting in with the Milan Fashion Week crowd.
During the day, you can stroll through Milan's beautiful parks where the trees show off the best shades of autumn in Milan. Spend your afternoons soaking in the history, art, and culture in Milan's impressive Museum of Natural History or at the sensational Planetarium – both of which are conveniently located right within the park.
Fall in Venice: A Majestic Nostalgia
Autumn in Venice presents marvelous sights among other qualities. During fall, this city has some of the most brilliant hues bursting from the trees. The days are filled with color while the nights offer unforgettably romantic lights all around the city.
When you visit during autumn in Venice, you'll get to enjoy a tranquil side of the city otherwise unseen by other visitors during the busy months. The atmosphere in fall is much more in line with the city's classical characteristics, which makes it that much more enjoyable.
From the sights and shopping to the restaurants and the city's amazing museums that have less traffic during autumn, you'll have this place at your fingertips to enjoy as you please without having to wait in long queues all the time. Autumn is undoubtedly the best time to fall in love in Italy!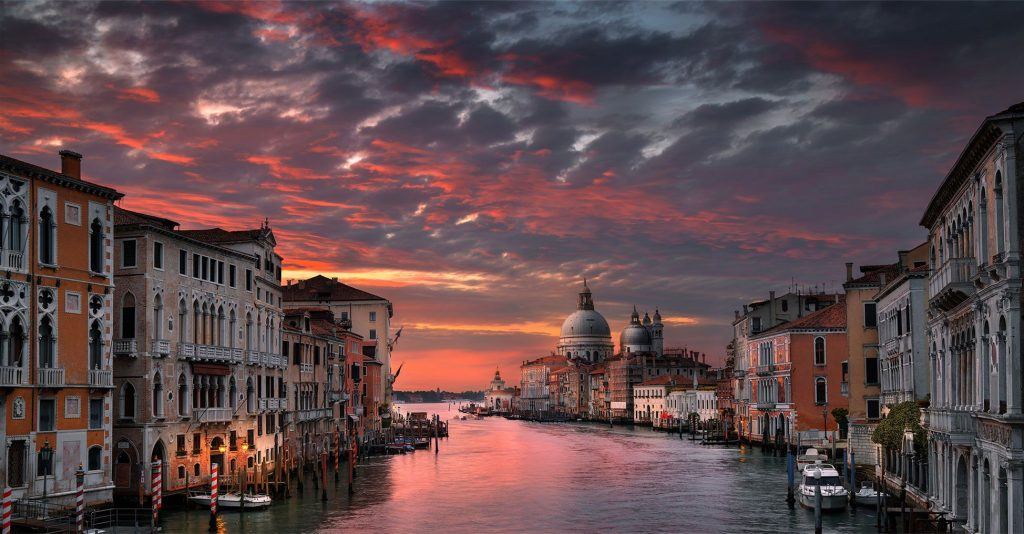 Explore Italy in Autumn
Discover our stories and experiences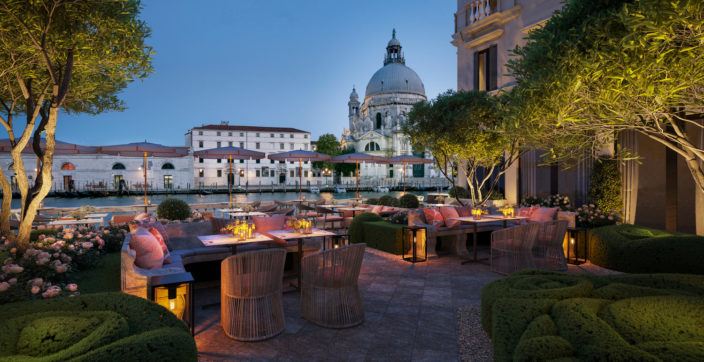 The St. Regis Venice combines historic legacy with modern luxury in a privileged location beside the Grand Canal surrounded by views across some of Venice's most iconic landmarks. Avant-garde in outlook and evolutionary in design, the hotel is an expression of the cultural curiosity of Venice and the innovation of modern-day against a pedigreed backdrop.
Surrounded by a 27-hole golf course, this country-style hotel is near the new Trade Fair and only a short ride to Rome and the airport.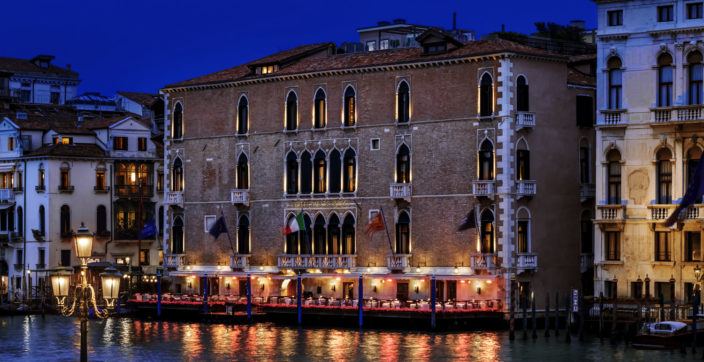 Occupying a prestigious setting on the Grand Canal, The Gritti Palace was built in 1475 as residence of Doge Andrea Gritti. A leisurely short stroll from Piazza San Marco, the imposing palazzo awards rare views of Santa Maria della Salute.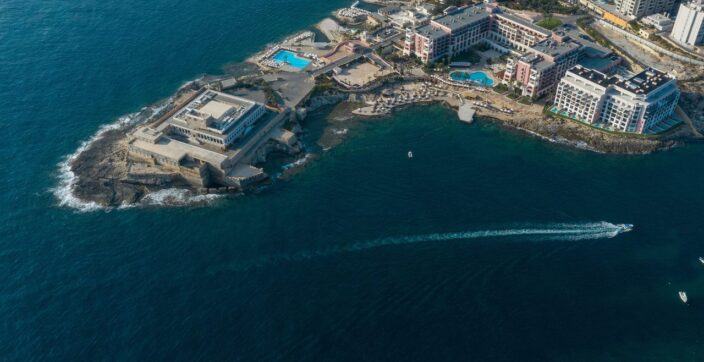 At The Westin Dragonara Resort in St Julian's, every visitor gets to holiday in the footsteps of Mediterranean seafarers and settlers of old.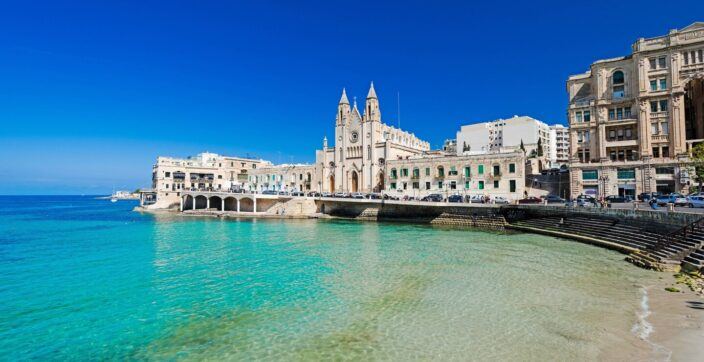 Discover the top selections from Malta's culinary scene you should definitely try out.