Festive traditions around Italy
There's so much to experience in Italy during Festive Days. Discover some of Italy's most popular festive traditions that you will absolutely love being a part of.
Spending the festive holidays in Italy offers an unforgettable treat for all your senses. From the beautiful decorations in the main squares to the bright fairy lights on the buildings and the exquisite holiday cuisine, there's so much here to experience during this season. In this article, we take a look at some of Italy's most popular festive traditions that you will absolutely love being a part of.
1. A Month of Festive Days
From late November, most places in Italy are adorned in the festive colors of red and green. Homes, businesses, streets, and trees are awash in color and light as the holiday season gains momentum. The festivities here stretch for an entire month!
– On December 8, Italians celebrate the Immaculate Conception. A cannon is fired from the Castel Sant'Angelo in Rome to mark the beginning of the celebrations.
– On January 6, Italians celebrate the Epiphany, a reenactment of the arrival of the Three Wise Men in Bethlehem. The show takes place in the Piazza Navona, in Rome.
– For the nine days before Christmas, Novena is celebrated in special church services around the country. It's a way to remember the journey the shepherds took to reach the manger of the baby Jesus. In some areas, children dress up as shepherds and go house to house, performing holiday songs and poems in exchange for money or sweets.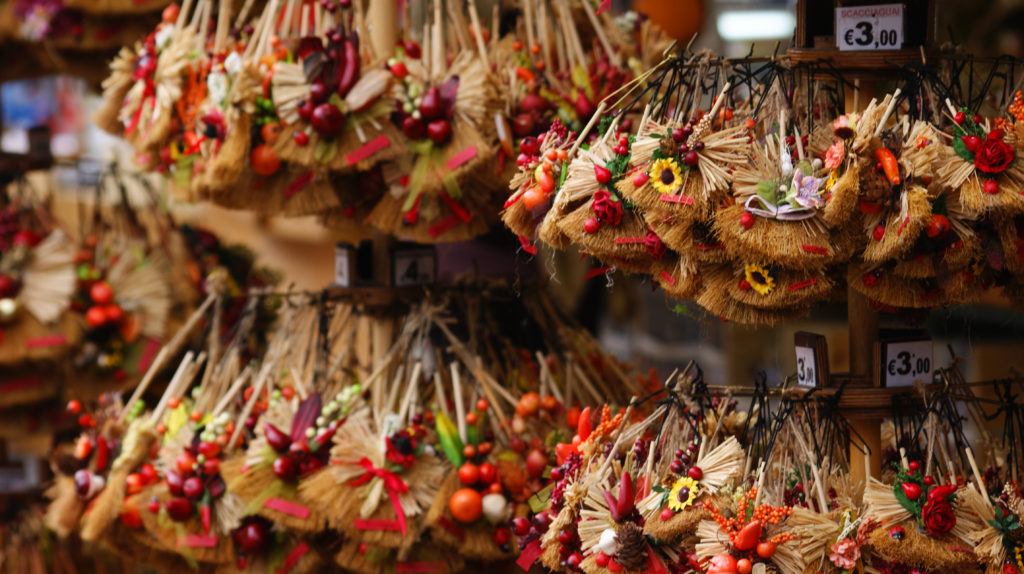 2. La Befana Delivers Gifts
According to Italian tradition, La Befana is the good witch who brings presents on January 6, Epiphany Eve. The legend states that when the Three Wise Men arrived at her door, inviting her to join in their search for the child Jesus, she declined as she had too much housework. Later, she changed her mind, but up to this day she has been unable to find the baby Christ, and so she goes around leaving presents for all the good children that she comes across.
3. Bagpipes and Flutes

Yet another of Italy's holiday traditions is the sound of bagpipes and flutes all around town. They are played to symbolize the shepherds' arrival to greet the child, Jesus. According to the legend, after seeing the blessed baby Christ in Bethlehem, the shepherds played the bagpipes – a performance which was embodied by the shepherds who would journey down to the villages from the hills to see their friends and families and entertain people with their beautiful music.
So, these days, players continue this tradition across towns in Italy, dressed in sheepskin vests and cloaks, bringing joy and spreading cheer to people all around.
How to spend the Festive Days with kids around Italy
1. St Peter's Basilica
If you're celebrating the holiday season in Italy with kids, then they have quite a lot to look forward to. In Vatican City, St. Peter's cathedral has a massive tree decorated in bright lights and vibrant colors. Families can buy tickets to gain entrance to the midnight mass, a festive celebration held by the Pope himself.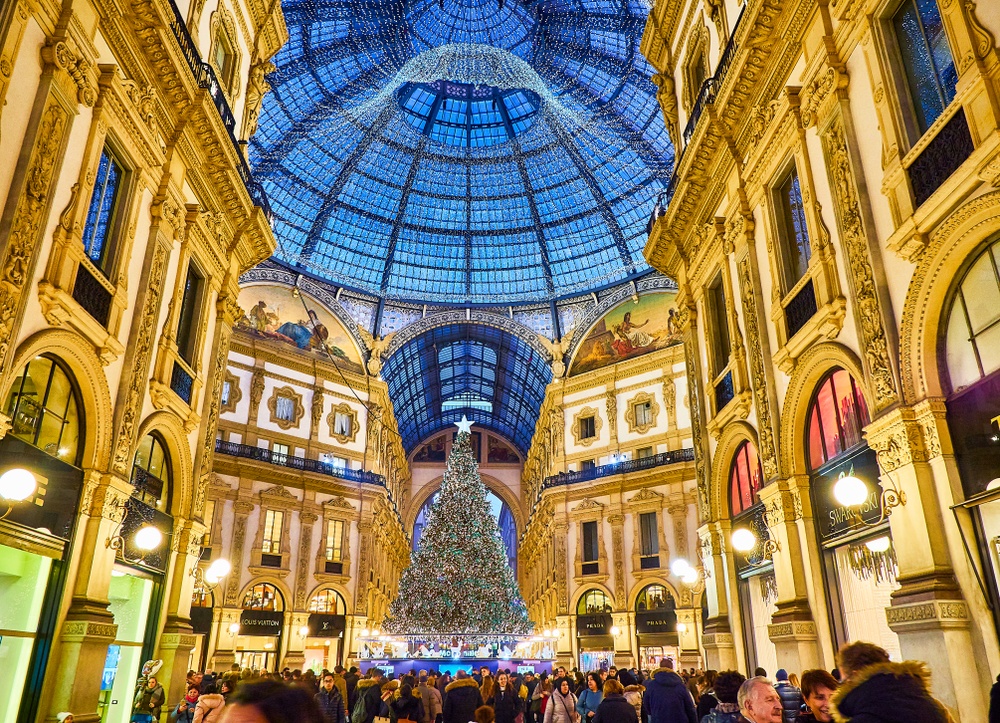 2. Meet San Nicolo (Saint Nicholas)
Have the kids been good throughout the year? Here, they can meet St. Nick to get sweets, nuts, and fruits. You'll be able to take beautiful pictures of your time spent in Italy during the festive holidays to share with friends and family. This is an experience that kids will remember for a long time to come.
3. Weird and Wonderful Nativity Scenes
The festive days in Italy involve a lot of beautiful and unusual traditions. While the nativity scene may be a well-known addition to holiday decorations in most parts of the world, the Italians do things a little differently with the nativity scenes, or 'presepe' being the most important parts of the holiday decorations.
They go into painstaking detail when making these magnificent creations, often including a modern twist by adding contemporary characters in the scene, such as a pizza maker, favorite politician, footballer, etc. These stunning miniature scenes are displayed in front of churches and town squares – and even in homes and kids will absolutely love them!
Things you don't know about the Festive traditions in Italy
Few places in the world do the holiday celebrations as beautifully as Italy does. But there are also a few Italian traditions that most people aren't aware of. Here are some things you don't know about Italy's festivities during the holiday season:
– Celebrations go on for over a month
– Children get gifts from La Befana, the good witch
– The nativity scene is the most important part of the holiday decorations
– Bagpipes played by 'shepherds' in sheepskin is a massive part of the celebrations
– Tombola, a festive favorite board game of most Italians is played to bring families together
– The cecone or 'big dinner' is served which includes panettone, and other nut-filled desserts to symbolize fertility for the new year.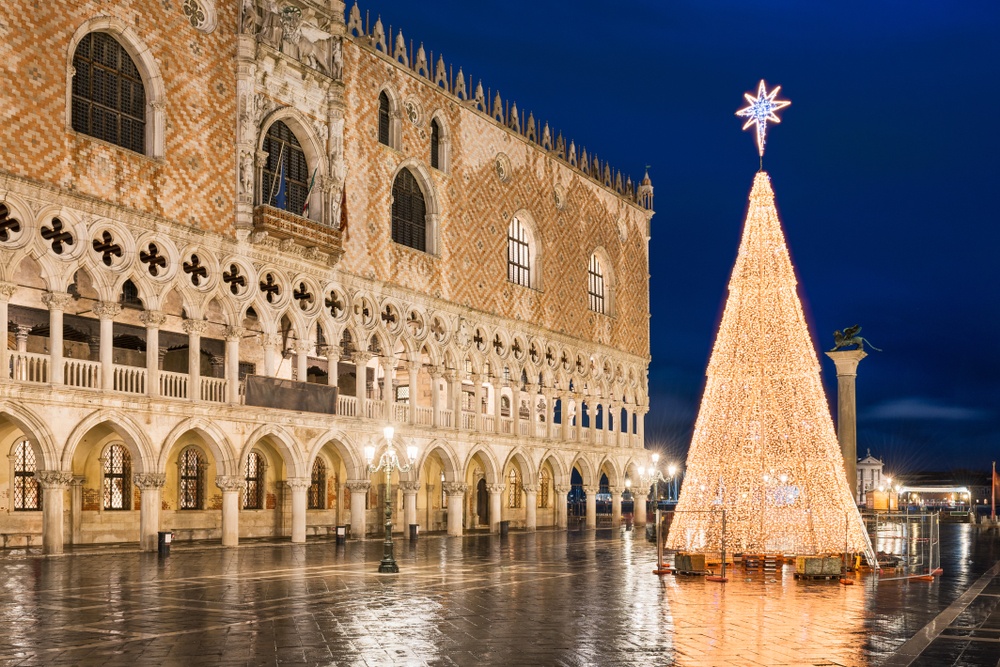 While some of these traditions may seem familiar, the Italians are famed for putting their own unique twist on things. If you're planning to spend the festive season in Italy with friends and family, then you will experience this exciting culture and the country's wonderful holiday traditions for yourself.
Everyone, both young and old, will revel in the food, decorations, games, and other fun activities when you celebrate the festive season the Italian way.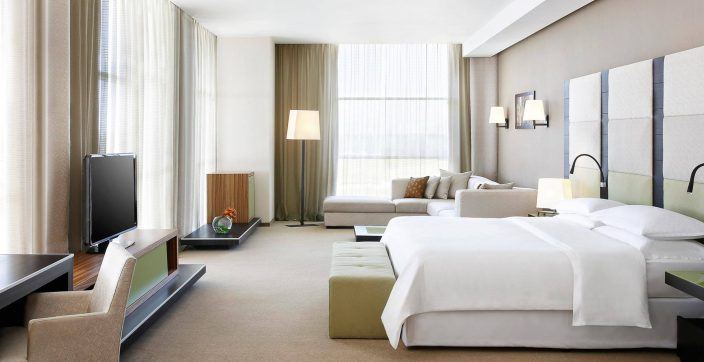 Located in Terminal 1 of Malpensa Airport (MXP), we are within easy reach of Milan, Italy's fashion and finance capital. Northern Italy's most famed destinations, including Lake Como, the Alps, Lake Maggiore, and the Park of Ticino are temptingly nearby.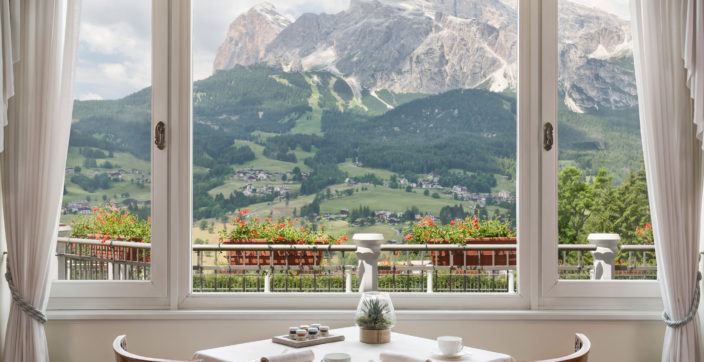 Complete relaxation, elegant cuisine, and natural beauty await guests of our resort's refined facilities and fin de siècle atmosphere.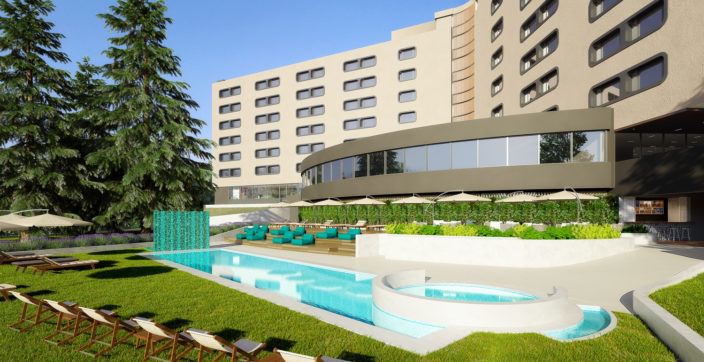 Sheraton Milan San Siro stands in an oasis of green which integrates seamlessly with the hotel's interior, inspiring a sense of shared experience.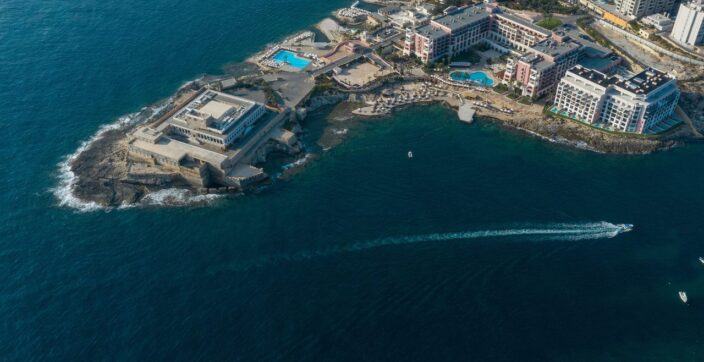 At The Westin Dragonara Resort in St Julian's, every visitor gets to holiday in the footsteps of Mediterranean seafarers and settlers of old.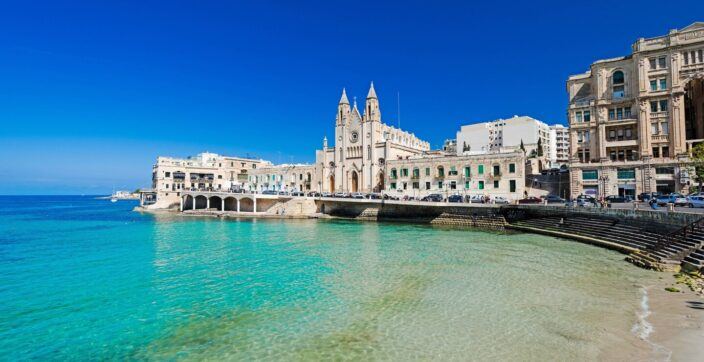 Discover the top selections from Malta's culinary scene you should definitely try out.