Malpensa Crossroads
It is said that airports are places without a soul, but we never believed it; behind every journey is a story, whether it's a flight taken at the last minute for a business meeting, a weekend getaway, or the long-awaited summer holiday.

It is said that airports are places without a soul, but we never believed it: the emotions, energy, and atmosphere experienced in Arrivals and Departures always seemed like something magical to us. Behind every journey is a story, whether it's a flight taken at the last minute for a business meeting, a weekend getaway, or the long-awaited summer holiday, airports have a frenzied and electrifying air about them.
What lies behind each journey?
This is the question that we posed to three globetrotters and content creators who recently discussed their travel stories during a visit to the Sheraton Milan Malpensa Airport.
The Malpensa airport is the second largest airport in Italy in terms of passenger traffic, and serves as the main hub in connecting Milan with the rest of the world. In this place of exchange and true crossroads of stories, this hotel celebrates design and comfort in a new architectural concept. It is the ideal choice for all travelers who seek a place to relax, enjoy traditional and refined flavors, and a moment of peace before departing for their destination.
Gianluca Fazio – Travel Influencer and Content Creator
Optimization of time, relaxation, technology: these three key words characterize my moods before leaving for a long journey. How many times the lost time is actually a badly exploited time. How many times, preparing to travel by plane, we do not think about how to use the available time in a better way.
Being a frequent flyer leads to always looking for the most profitable optimization of time, even just to enjoy a moment of genuine relaxation and make the most of the empty hours spent at the airport. Hours spent in cold and chaotic waiting rooms that can turn into moments of well-being and self-care.
I am not an anxious type but often the nights before a journey become endless hours of thoughts ranging from "I will be up to this experience? "," I will have taken everything? "," Who knows what will happen? "
Lately I decided to get ready for departures with the right energy: if the night before leaving I cannot sleep, I do my best to rest during the day. A few hours in a Spa, perhaps with a massage, is ideal before a flight, especially if it is very demanding trip. Then, the body undergoes a great stress at high altitude, so why leave already stressed?
Sometimes I take a room, even for a few hours, before I check-in at the airport. Therefore, I can charge more devices and maybe take a last look at the posts saved on Instagram, which is a great way to discover the most suggestive corners of a new destination. Having the ability to put more devices in charge is essential for photographers: recharging all my devices – camera, smartphone, laptop, bluetooth headphones – is my personal ritual to get ready to my next trip. Wi-fi, then, is essential: I need to download all my favorite series so you can see during the trip, especially if I expect an intercontinental flight.
And then, I think of comfort: having at your disposal, even if only for a few hours, a hotel room a few steps from the Terminal where I'm leaving, helps me avoid uproar, endless queues and chaos, so as to concentrate better on emotions waiting for me. After all, this is the most important thing before every trip.
The 'Diamante,' (Italian for diamond) is named so for its multi-faceted, round shaped building. This building is Italy's largest iron tower designed by Lee Polisano to complement the environment and emphasize outstanding innovation. The walls are made of glass allowing a clear view of the surrounding paths.
Riccardo Casarico – Travel Influencer and Content Creator
How many times have we gotten on a plane, sat down, and exhaled a sigh of relief?
Organizing a trip is often times hard work; we spend days looking for the best photographic spots in a place, organizing tours, activities, looking for restaurants, hotels and so on. We like to have everything under control, to have the certainty of getting on the flight and enjoying the journey – but how many times have we seen people rushing to check in and then miss their plane? Even the very idea of finding ourselves in that situation makes us angry, makes us anxious, and ends with overwhelming stress at the time of take-off.
We therefore decided to arrive early, leaving the house well in advance and going to the Sheraton hotel (a stone's throw from Malpensa Terminal 1, with a direct connection). As soon as we walked in, we headed to the Monterosa bar to relax with a drink, sipping an aperitif prepared with attention paid to the finest of detail. While waiting, we had lunch at Il Canneto restaurant, where we prepared ourselves for new culinary experiences in the best way, with quality Italian food, and an absolutely refined atmosphere, because let's face it: when you are away from home, the first thing that you miss is a good dish of Italian pasta.
As the hours pass by, the chaos of the airport is only a vague memory. Pre-departure stress makes room for pre-departure relaxation, so we feel ready to embark on a new adventure. We spend a few moments in the hotel lobby checking the list of flights on the screens, and it's our time to go.
Waiting to depart has never been so relaxing.
Nicolò Ughetti – Designer and Content Creator
The innate passion for travel takes me and my backpack to my next destination. I always try to organise myself as best as possible, and research new places and things that stimulate my creativity.
I travel, I look for new ideas for my work, a few Instagram shots, I pursue my visions without cutting corners, and at that point, every break and moment of relaxation becomes precious. When I stop, if the environment around me is stimulating and a source of inspiration, I feel like I am still traveling. A good meal, a rejuvenating spa session, a break to arrange my ideas and organize my next move: everything I need and every desire becomes a magnificent reality if I stop at the Sheraton.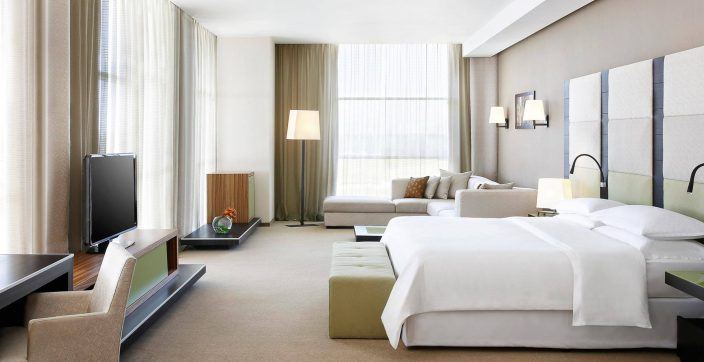 Located in Terminal 1 of Malpensa Airport (MXP), we are within easy reach of Milan, Italy's fashion and finance capital. Northern Italy's most famed destinations, including Lake Como, the Alps, Lake Maggiore, and the Park of Ticino are temptingly nearby.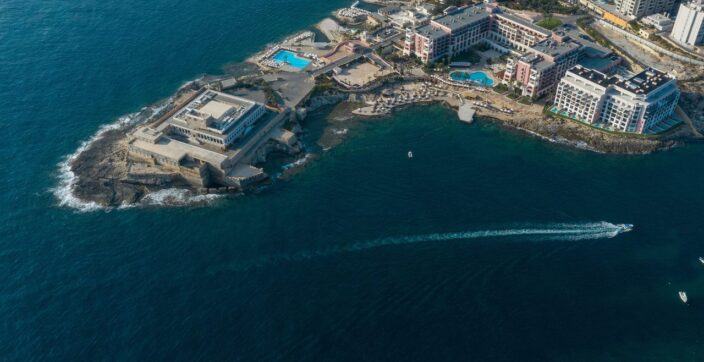 At The Westin Dragonara Resort in St Julian's, every visitor gets to holiday in the footsteps of Mediterranean seafarers and settlers of old.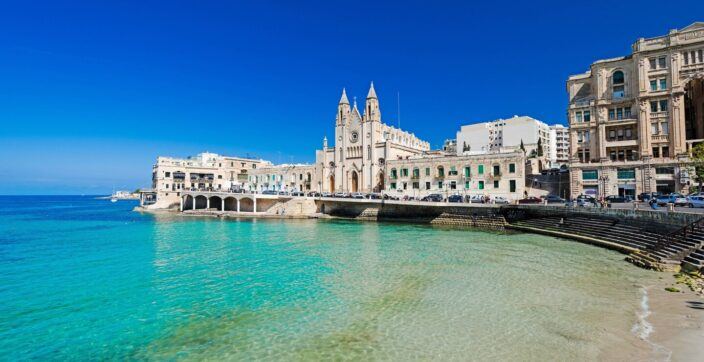 Discover the top selections from Malta's culinary scene you should definitely try out.