Scuola Grande di S. Marco
The Scuola Grande di S. Marco is an institution located in the heart of Venice. Discover more about its fascinating history and its role in promoting works of Catholic charity.
A view of the breathtaking beauty of Venice
Having been founded for humanitarian purposes in 1260, The School of San Marco has a rich and inspiring history and is located in a very prominent spot in Venezia, facing one of the largest squares in the city – Campo San Giovanni e Paolo. This renaissance-style building has played a very important part in Venetian religious and social life since the 13th century, having been created for the purpose of promoting works of Catholic charity.
The façade of The Scuola Grande di San Marco is truly an awe-inspiring sight to behold, with a masterwork that successfully merges classic renaissance with byzantine styles. If you appreciate great architecture, you will absolutely love the arches, niches, statues, and light marbles that embellish the front of the building. These are the characteristics that give it a typically Venetian look.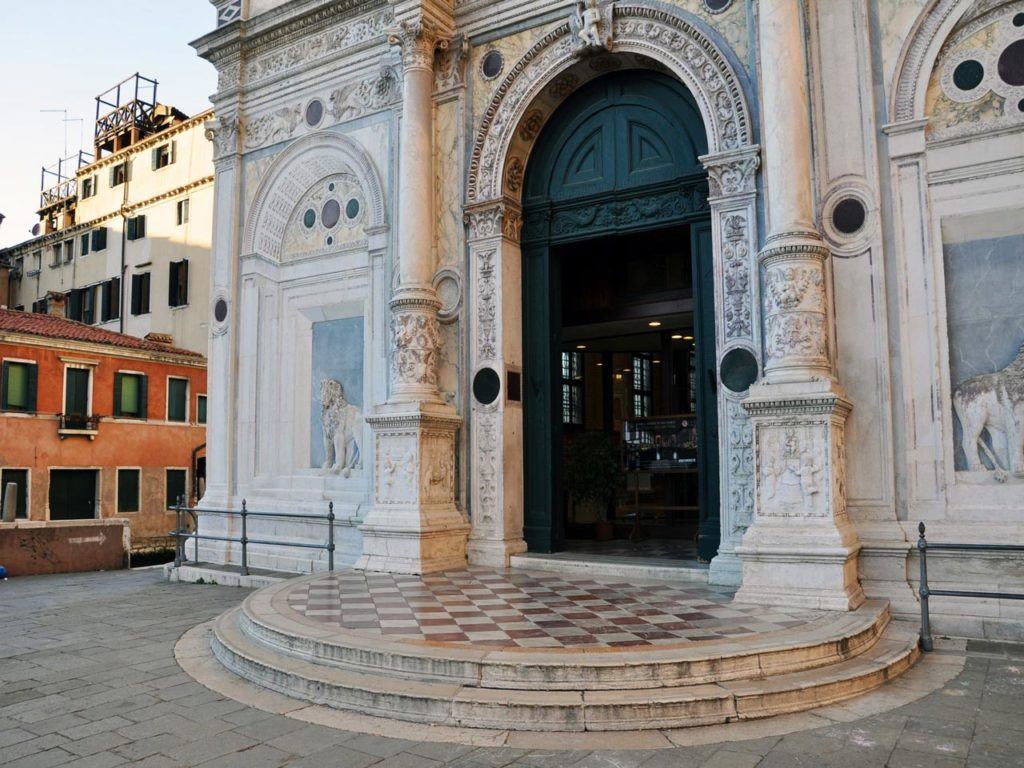 Beauty Lost in the Fire, and Found in the Ashes
After burning down in 1488, the Scuola Grande di S. Marco was redesigned by famous architect Pietro Lombardo, who took on the delicate task of rebuilding the magnificent structure and, ironically, the second half of the construction was conducted by his arch-rival Mauro Codussi from 1490 to 1495. This was all achieved though the donations of the confraternity members.  In 1807, this building was turned into a hospital and is still the main public hospital of Venice, but this does not in any way take away from its beauty and grandeur.
A visit to the Scuola Grande di S. Marco will have you raving not only about the facade and the astounding marble work on the outside, but also about the beautiful, richly decorated ceilings inside and the History of Medicine museum that is located upstairs. There are also some beautiful paintings from local artists on the first floor that every art lover will adore.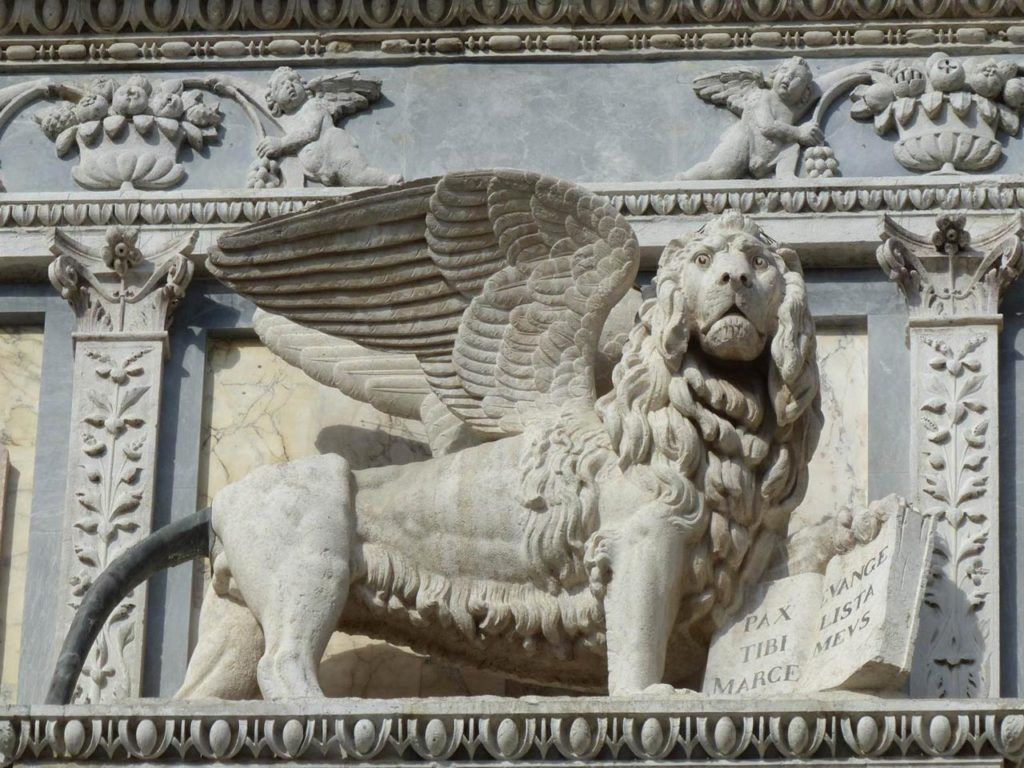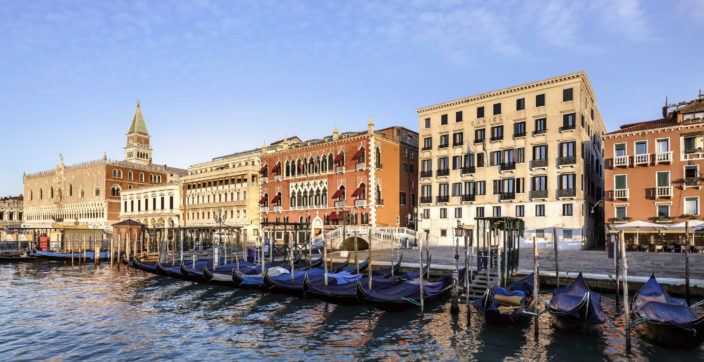 With sweeping views of the sparkling Venice lagoon, the Hotel Danieli enjoys a particularly majestic location—just steps from the legendary Palazzo Ducale, dramatic St. Mark's Square and Basilica, and the famed Bridge of Sighs.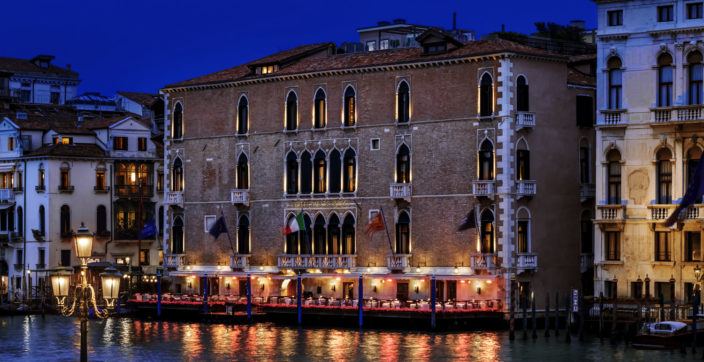 Occupying a prestigious setting on the Grand Canal, The Gritti Palace was built in 1475 as residence of Doge Andrea Gritti. A leisurely short stroll from Piazza San Marco, the imposing palazzo awards rare views of Santa Maria della Salute.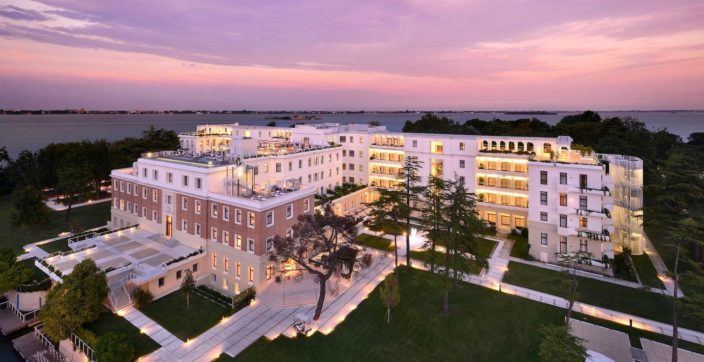 Escape the ordinary and retreat to the JW Marriott Venice Resort & Spa. Our 5-star luxury hotel boasts a breathtaking location on Isola delle Rose, a private island located in Venice, Italy and near top attractions like St. Mark's Square. A dramatic 360-degrees view over the Lagoon, all around you. Breathe… and start living a unique experience.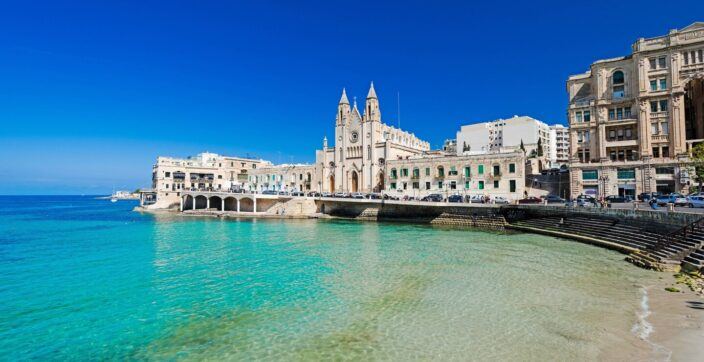 Discover the top selections from Malta's culinary scene you should definitely try out.