The Secret Jewel of Milan
Navigli is like a rejected stone that was carefully designed and polished by artists till it became the jewel and cornerstone of Milan.
Navigli
Navigli is like a rejected stone that was carefully designed and polished by artists till it became the jewel and cornerstone of Milan. And like the finest jewels, it glows brightly in the dark.
Navigli is the dream destination for nightlife lovers.
Where Nightlife is a Religion
If you ever decide to visit a city simply because of its nightlife, there is no better place than Navigli. Every single night and all year round, tens of thousands of people, both young and old, flock to Navigli to get a taste of it.
And they keep coming back; because once you get a taste of the nightlife, you become addicted.
From bars, disco bars, pubs to clubs, what is available is endless. Whichever way you like your nightlife, you will find it here, but with more to delight and astonish you.
This breathtaking city never sleeps. Navigli nightlife, like the aperitif, is unique. It's a cocktail of class that embodies the exciting Milanese spirit.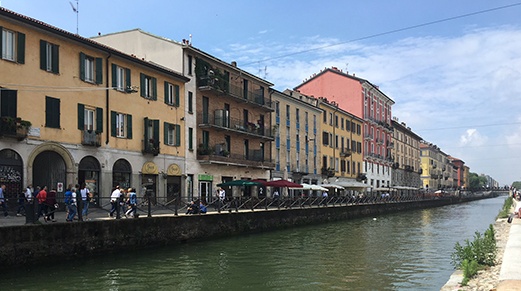 Float Like a Butterfly, Eat Like a King
Navigli houses the only two remaining canals -Naviglio Grande and Naviglio Pavese- in Milan.
Navigli is widely known as the heaven of the finest foods. Apart from the endless restaurants, you can also enjoy the finest and freshest foods on a floating restaurant.
The aperitif deserves a special mention. You simply haven't visited Navigli until you delight your taste buds with it.
There is a boat cruise if you want to explore the canal, or you could just sit with Milanese along the canal, sipping Italy's finest drink.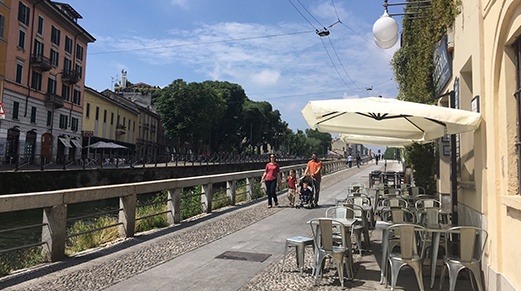 The Resting Place of Italy's Finest
Navigli's antiques market is where the finest antiques Italy has to offer are displayed. However, be advised it's a monthly event and you may want to book your trip accordingly.
If you have even a passing interest in antiques, the market is a must.
The flowers market is also a festival of beauty. However, it's an annual event.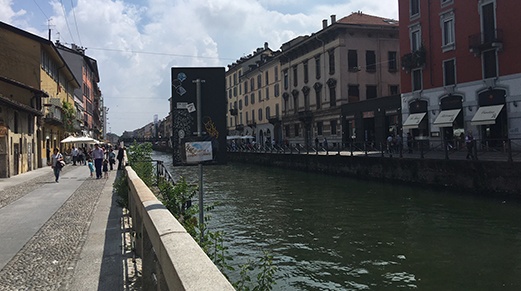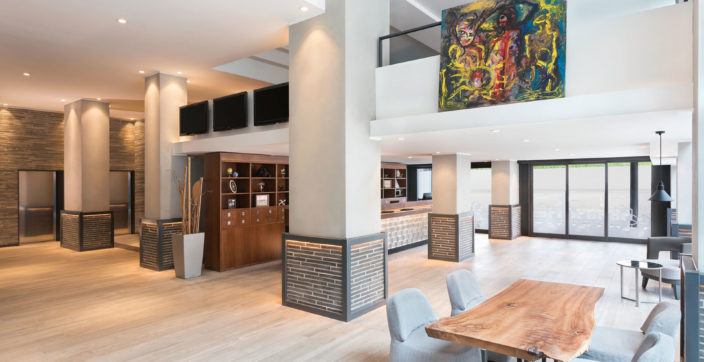 Whether you are a business traveler or on a family holiday, enjoy the comfort of our hotel with its renovated rooms in the new design Centrale District.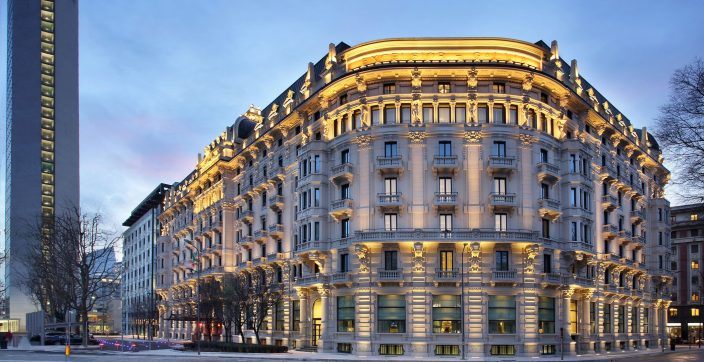 Excelsior Hotel Gallia, Milan is an extraordinary destination in a city recognized for its creativity, where fashion, design, and cuisine come together. Let our experienced Luxury Collection concierge be your guide to an unforgettable stay.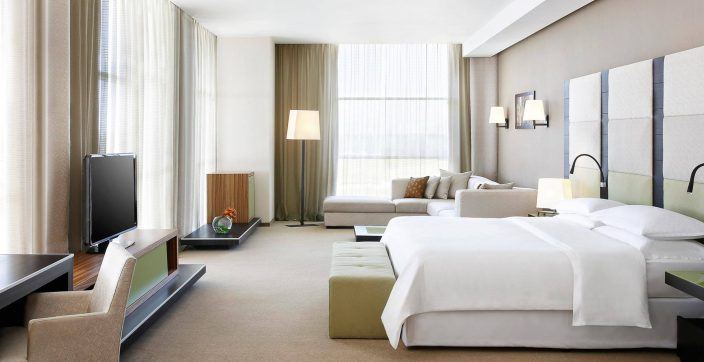 Located in Terminal 1 of Malpensa Airport (MXP), we are within easy reach of Milan, Italy's fashion and finance capital. Northern Italy's most famed destinations, including Lake Como, the Alps, Lake Maggiore, and the Park of Ticino are temptingly nearby.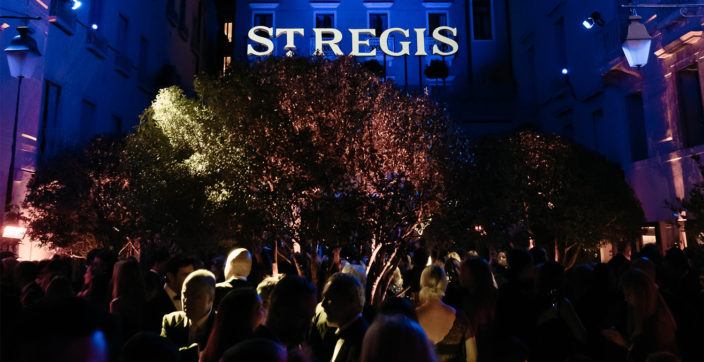 In October 3, 2019 - the St Regis Hotels & Resorts announced the debut of Venice's new best address: the St Regis Venice marking the brand's third location in Italy, joining The St. Regis Florence and The St. Regis Rome.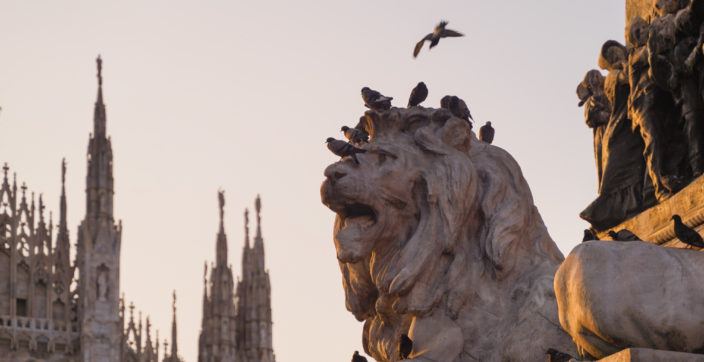 From the sublime blend of historical architecture, charming villas, and modern skyscrapers to the exquisite landscapes, local cuisine, and more - there's truly something to please everyone at every turn. Discover this vibrant and modern destination.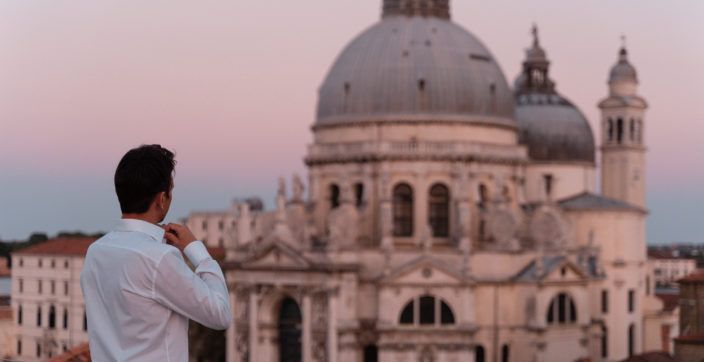 With many secret gems all around the city that are yet to be explored, your time here will be filled with exciting discoveries and surprises. This legendary destination offers the ultimate in enchanting experiences for all who seek them.