Urban oasis, shared experiences: Sheraton Milan San Siro
A grand celebration marked the opening of the new Sheraton Milan San Siro, a true urban oasis in Milan.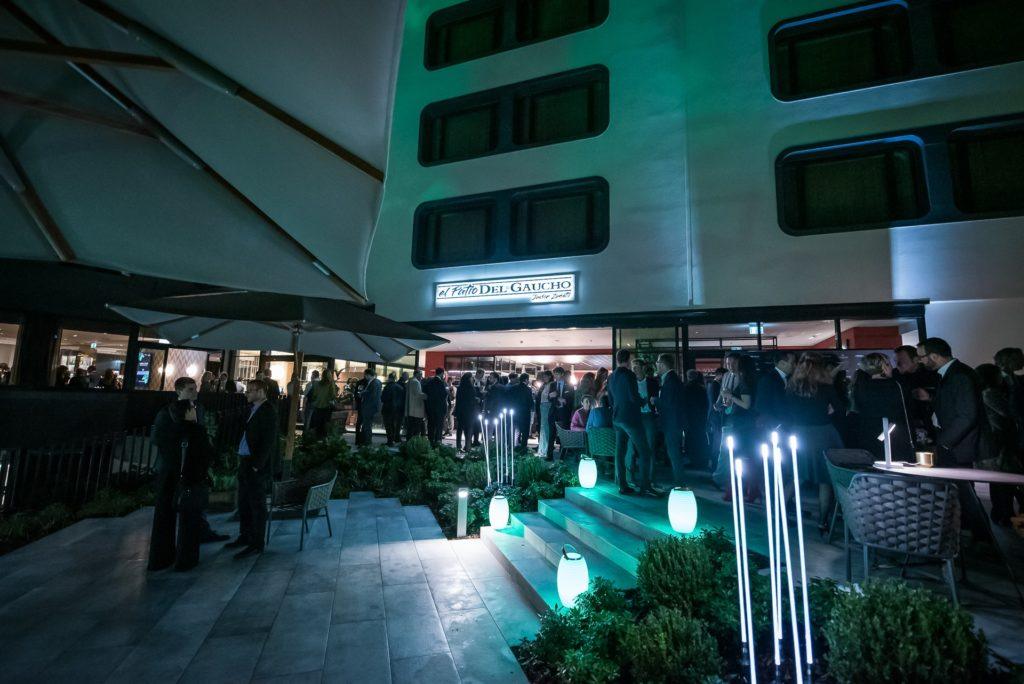 On October 15, 2019, a ceremony was held to officially inaugurate the brand new Sheraton Milan San Siro.  Satya Anand, COO Europe of Marriott International, together with Roberta Guaineri, Councilor of Tourism, Sport and Quality of Life for the Municipality of Milan, Francesco Brunetti, General Manager of the hotel and Philippe Berman, Chairman of European Hotel Investments, cut the ribbon to kick off the evening festivities and welcome Milanese and international friends and guests attending this special celebration.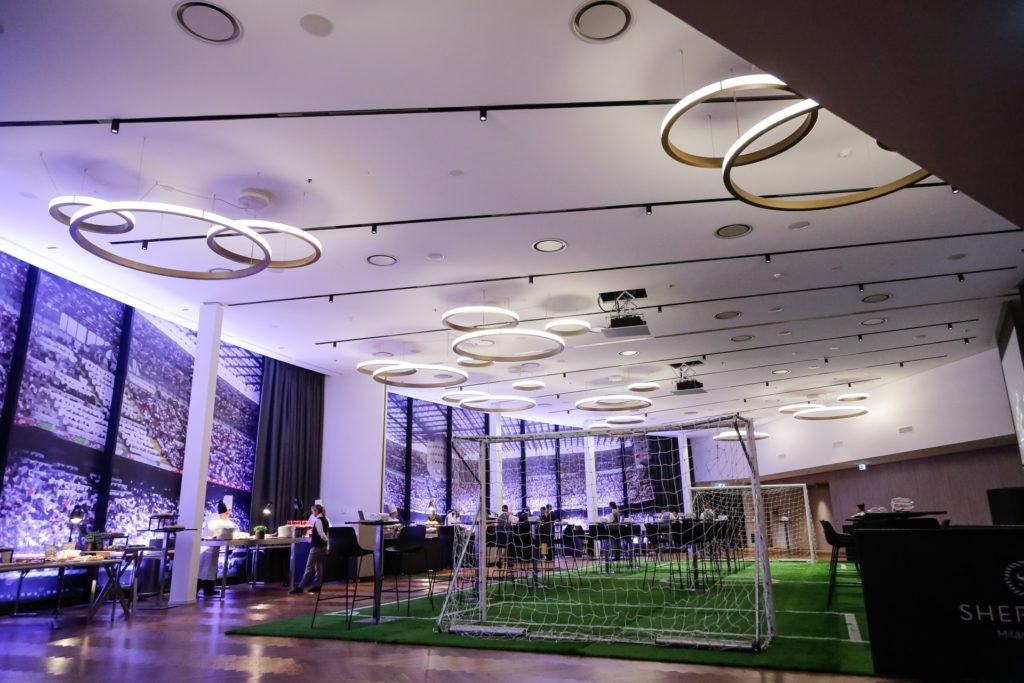 The hotel, a historical destination of Milanese hospitality, is back to welcome guests following a renovation project of the former Grand Hotel Brun, costing over 60 million Euro.  This opening is part of the Sheraton brand's ongoing strategy to expand and consolidate its presence in Milan.  Owned by European Hotel Investments and situated in the San Siro district, a predominantly residental area, featuring a variety of entertainment facilities, Sheraton Milan San Siro stands out within an oasis of greenery which blends harmoniously with the hotel's interior design, creating a sense of shared experiences.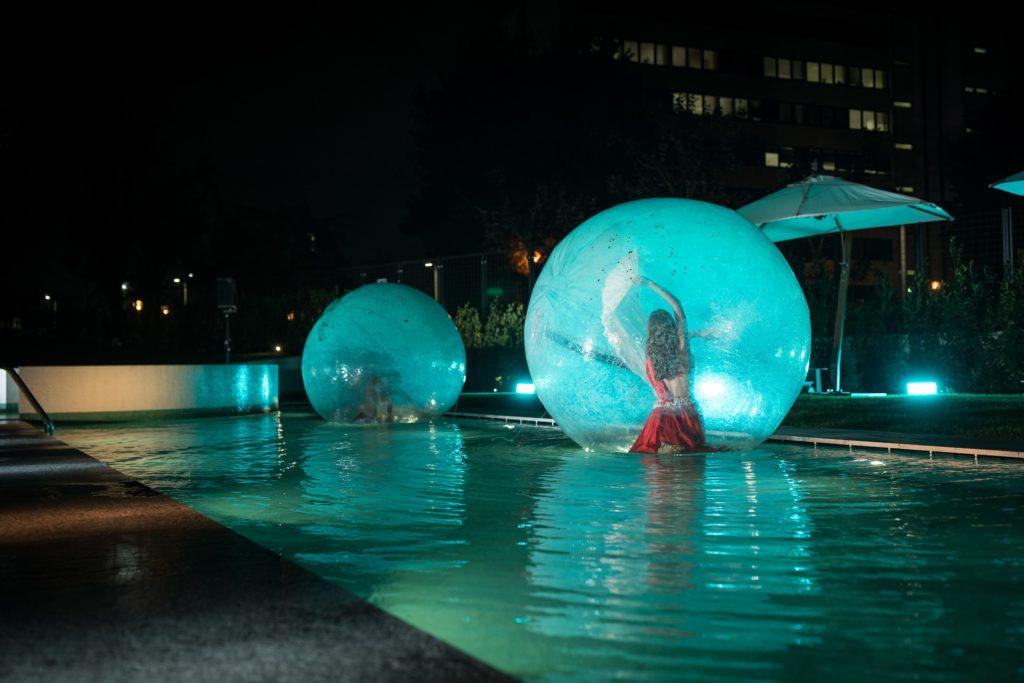 The extensive architectural project, led by the Chiara Caberlon, designer from the firm of Caberlon Caroppi Italian Touch Architects reflects the style of an urban resort and features customized furnishings, inspired by Milanese architectural elements and the distinctive color palette of this Lombard capital.  The hotel boasts  21 meeting rooms, 19 of which are bathed in natural light, and offers over 2,500 square feet of facilities for meetings and events, making it the largest conference center in the area.
The theme of the evening was the concept of an urban oasis and experiences to be lived and shared.  Guests were greeted by performers who accompanied them on a discovery tour of the hotel.  Next to the lobby area and the spacious and welcoming Silene Bar, a GIF booth enabled guests to create a fun souvenir of the evening.  Among the various specialties prepared for the evening, guests were able to sample the She-ry Oasis, the hotel's signature cocktail.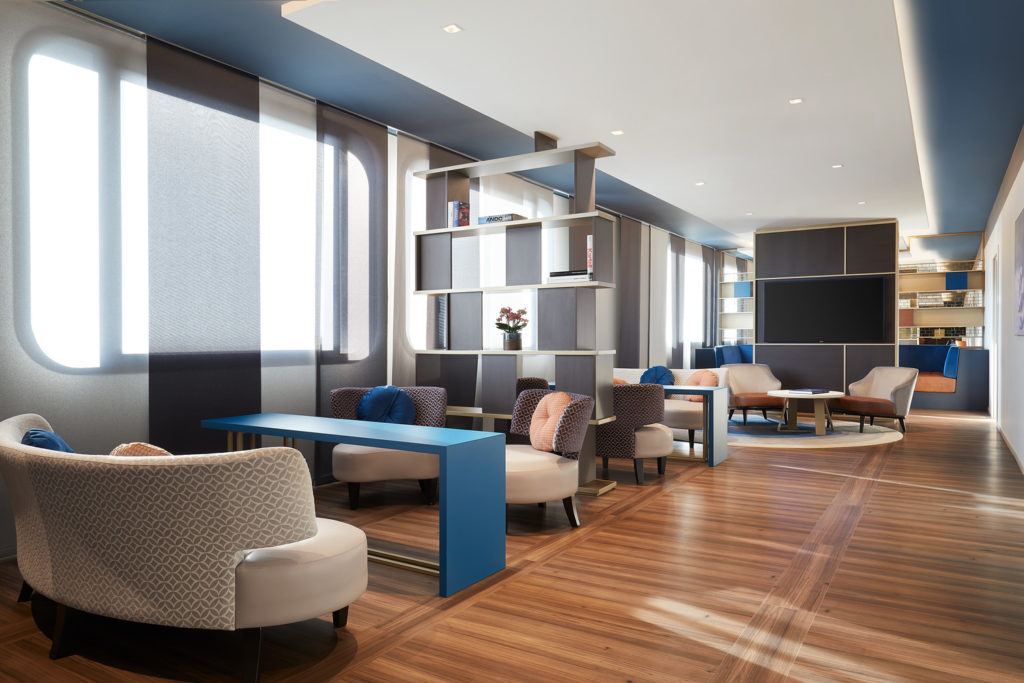 In the El Patio del Gaucho, Javier Zanetti, the hotel's Argentinian restaurant, the Paola Fernandez Dell'Erba Trio, an Argentinian music ensemble, accompanied tango dancers, who entertained guests during the first part of the evening.  Javier Zanetti also attended the celebration, greeting friends and fans, posing for selfies and chatting with guests.
#EXPLOREITALY
Share your journey to Italy with us using #exploreitaly