Prenotate una straordinaria fuga a Venezia
The St.Regis Venice incarna lo spirito e la curiosità culturale di Venezia combinando la propria eredità storica con il lusso moderno in una posizione privilegiata accanto al Canal Grande, offrendo una vista esclusiva sui monumenti più iconici della città, lo splendido giardino privato all'italiana, i pittoreschi tetti e le tradizionali calli de La Serenissima. Lasciatevi immergere dalla magnificenza residenziale della superba collezione di suite dal design contemporaneo e dallo spirito avanguardistico, il rifugio ideale per scoprire Venezia da una prospettiva inedita ed esclusiva, al di là dei tradizionali cliché.
L'indirizzo più prestigioso

A due passi dai monumenti più iconici di Venezia

Un soggiorno delizioso

Dove il piacere incontra la raffinatezza

Un Servizio Impeccabile

Una vocazione all'eccellenza
Scoprite i nostri pacchetti ed offerte speciali
Coltivate momenti di svago immersi nel fascino dei seducenti panorami di Venezia.
Fuggite al St. Regis Venice per un soggiorno romantico ideale. Lasciatevi avvolgere dal magnetismo della città, mentre noi ci prendiamo cura dei dettagli della vostra permanenza.
Tra le destinazioni più incantevoli al mondo, Venezia è un luogo dove l'acqua, la luce e un'architettura inconfondibile cospirano per creare scenari unici e ricordi pieni di significato. Festeggiate il vostro amore con l'offerta "Romanticismo a Venezia" e lasciate che pensiamo noi al resto.
Il pacchetto include:
Transfer andata e ritorno in taxi acqueo dal vostro punto di arrivo a Venezia
Allestimento romantico serale
Colazione romantica per due ogni giorno
Omaggio di fine soggiorno
Prenotate Ora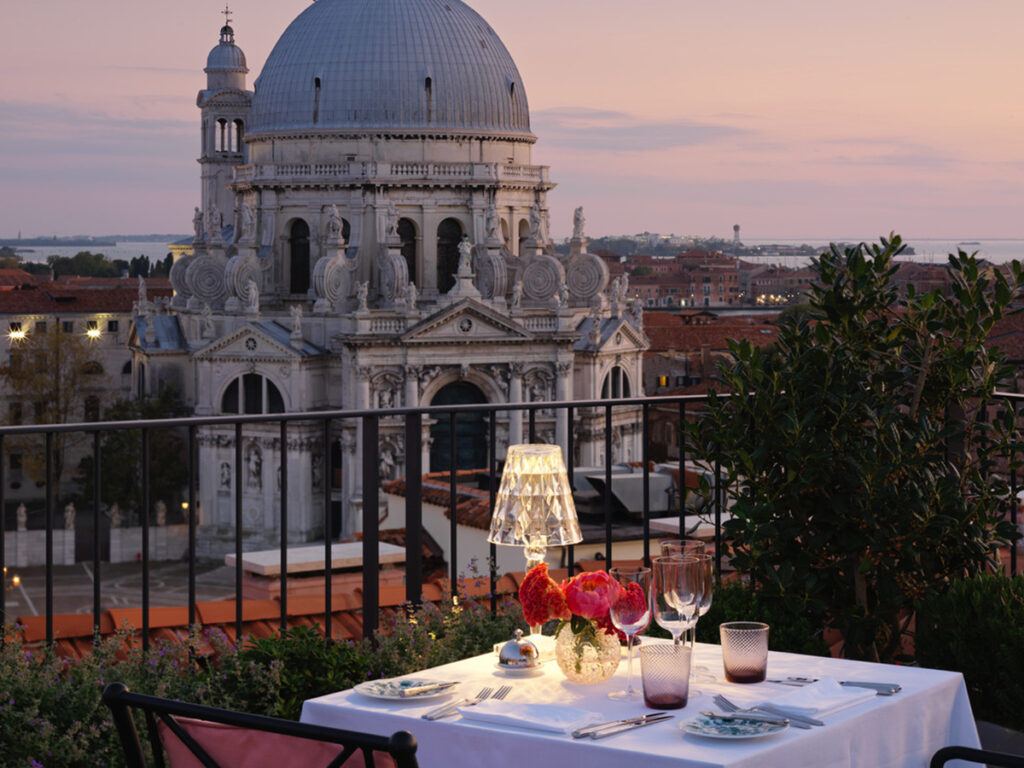 La bellezza impeccabile di Venezia ed il comfort di una residenza.
Dalle terrazze private che si affacciano sulla bellezza impeccabile dello skyline veneziano, godetevi il comfort residenziale per eccellenza delle ambite suite con terrazza del The St. Regis Venice. Curare ogni momento del vostro soggiorno è il servizio impeccabile dei nostri maggiordomi St. Regis per offrirvi un soggiorno delizioso. L'offerta comprende:
Una cena privata sulla terrazza della vostra suite di fronte al Canal Grande
Una bottiglia di champagne di benvenuto all'arrivo
Colazione al Gio's Restaurant & Terrace o nella privacy della vostra suite
Trasferimento privato all'arrivo in hotel
Servizio maggiordomo St. Regis
Un'amenità locale
Prenotate Ora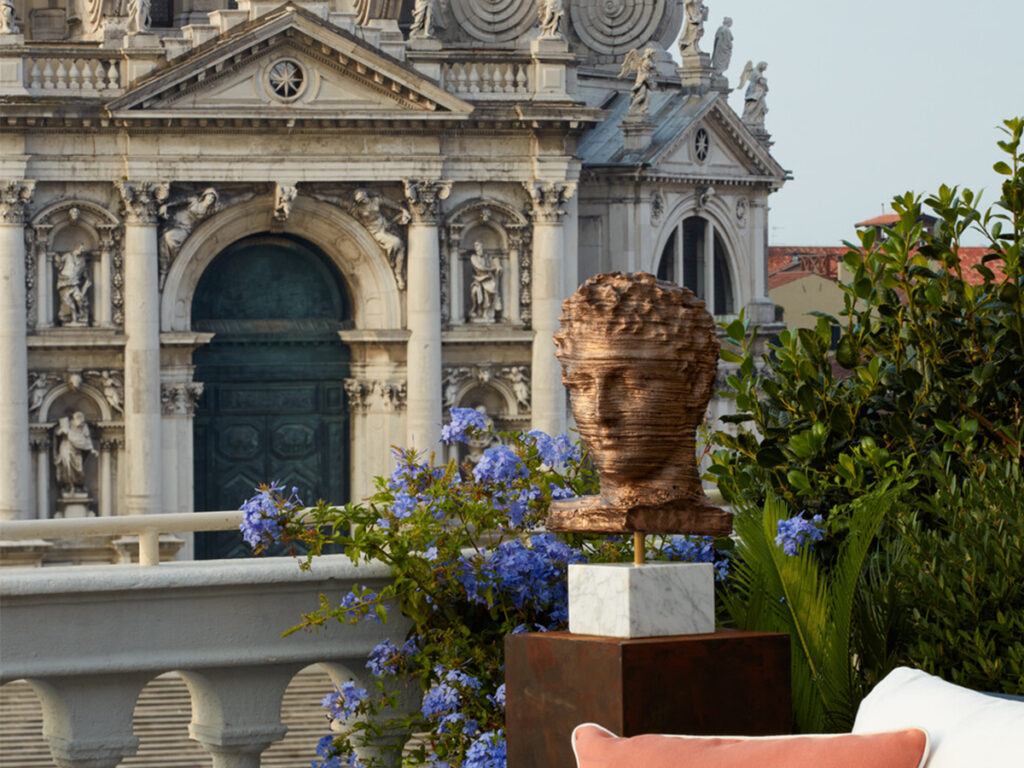 Perfezionate ogni momento del vostro soggiorno a Venezia in un'atmosfera di curata raffinatezza.
Concedetevi un soggiorno eccezionale all'indirizzo più raffinato della città. Deliziatevi in un'atmosfera intima ed esclusiva, abbandonandovi al piacere di una colazione completa.
Il St. Regis Venice vi invita a scegliere la vostra esperienza all'insegna del lusso, comprensiva di colazione per due persone ogni mattina e di 90 euro di credito a soggiorno da spendere al Gio's Restaurant.
Prenotate Ora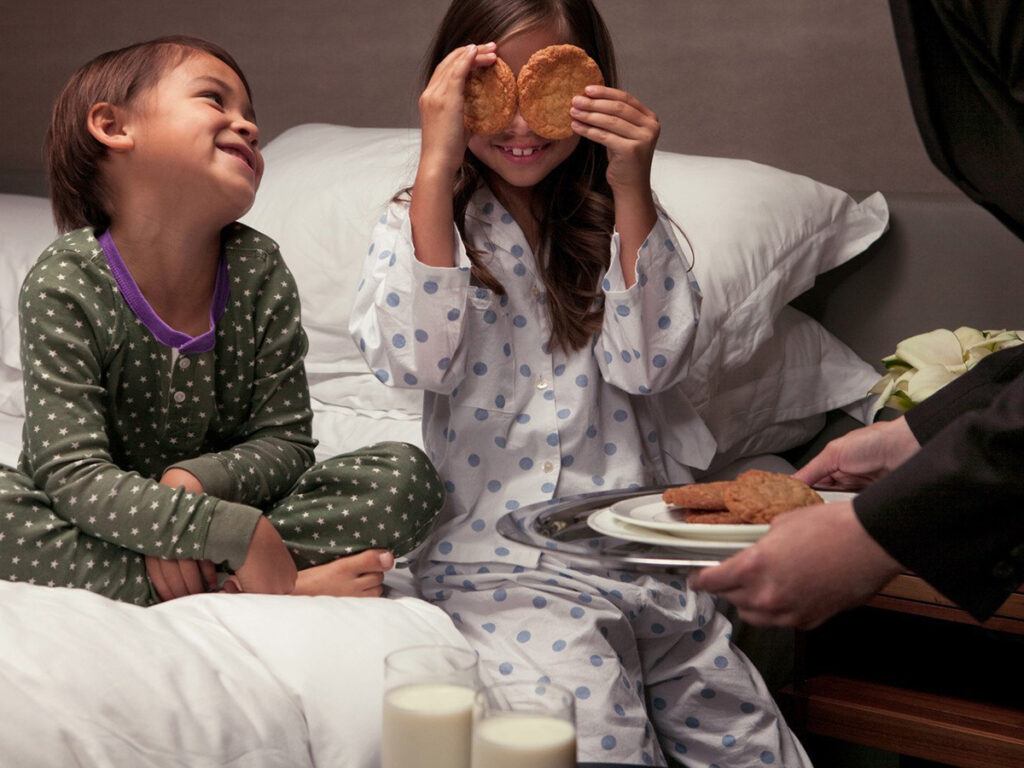 Vivete straordinari momenti in famiglia tra le bellezze di Venezia
Costruita sull'acqua, Venezia ispira ad ogni angolo, dalle sue strade acciottolate e canali pieni di gondole, alle tradizionali maschere di Carnevale, all'affascinante eredità della soffiatura del vetro e alla miriade di campanili e isole da esplorare. Scoprite questa incredibile città attraverso gli occhi della vostra famiglia. Prenotate due camere al The St. Regis Venice e ricevete uno sconto del 50% su una seconda camera per bambini fino a 12 anni.
Prenotate Ora
Suite Collection
Celebrazione dello spirito moderno di Venezia, la Suite Collection del The St. Regis Venice immerge gli ospiti in uno scenario di incantevole bellezza.
Le sistemazioni in suite sono un invito a vivere squisitamente nel lusso residenziale mentre godete delle viste suggestive sul Canal Grande di Venezia e sui monumenti iconici, sul giardino privato all'italiana, sui romantici tetti in terracotta della città e sul labirinto di calli e campi.
Condividete con noi la vostra esperienza al St.Regis Venice utilizzando #cultivatingthevanguard