The oldest bridge of Venice
The Rialto Bridge is the true heart of Venice, the oldest of the four bridges spanning the Grand Canal in Venice that connecting San Marco with San Polo. The massive structure was built on some 12,000 wooden pilings that still support the bridge more than 400 years later. It is considered one of the best sunset spot in the city.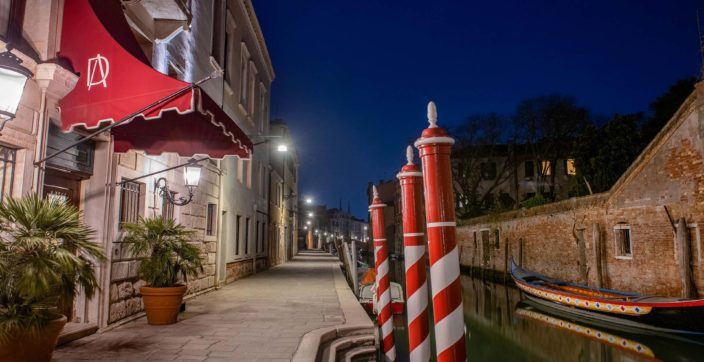 A retreat for true connoisseurs of Venice, Grand Hotel dei Dogi combines an authentic sense of 17th-century nobility with a modern attitude to life. A short distance away from the main tourist beats, the hotel reveals the surprise of one of the city's largest private gardens.