Beautiful Destinations
Travel with Beautiful Destinations Photographers to Italy and explore Venice and Portopiccolo with our best photo opportunities.
A photographer's viewpoint
The Luxury Collection, together with Beautiful Destinations, selected several Global Explorers to experience the unforgettable locations of Venice and Portopiccolo, unfolding the beauty of Northern Italy. A discovery of these destinations through the eyes of photographers begins…
First stop: Venice
Venice is a photography lover's playground. With stunning canals reflecting light on the water and beautiful buildings around the narrow streets, there is a wealth of beauty to uncover. There is a new perspective to unveil, taking photos from the various water transportation including private water taxis, the ubiquitous vaporetto or the more romantic gondola.
From The Gritti Palace or Hotel Danieli, take a private water taxi to islands such as Burano for beautiful colored houses along the canals, and a quaint town away from the hustle and bustle of the main island of Venice. It's also a chance to peek into some of the shops to watch as old inhabitants continue the lace-making traditions still today.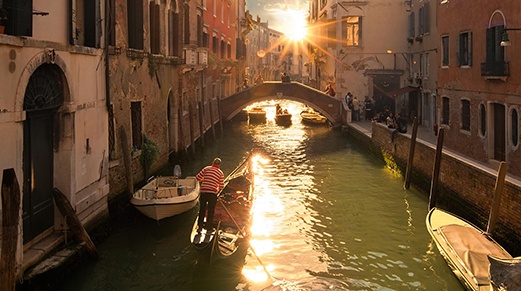 The best photo opportunities
For the ultimate photo, the best time to take photos is either early in the morning (yes, we promise it's worth it to see the spectacular sunrise), early evening known as 'the golden hour', or by night. Waking early not only offers the opportunity to see the sky a breathtaking shade of pink, but also offers a chance to see the city before the tourists fill the streets. Our pick for sunrise? Head to the Accademia bridge and enjoy the unforgettable views.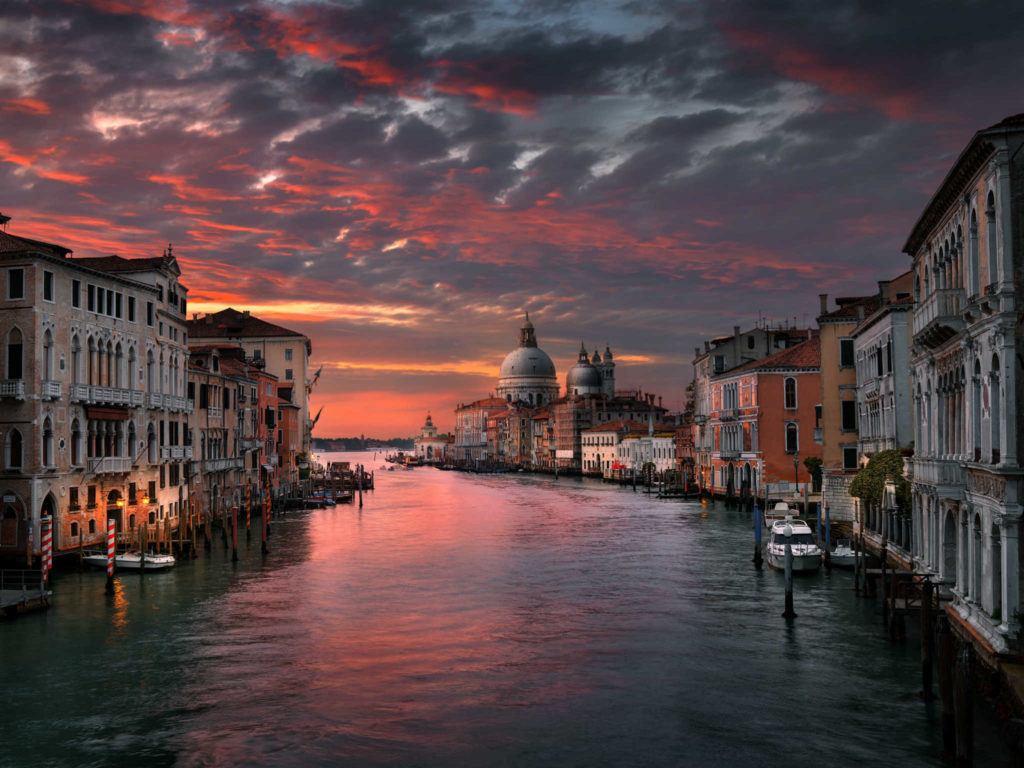 Second stop: Portopiccolo
Next on the exploration of Northern Italy is Portopiccolo and the surrounding areas. From the beach club of Portopiccolo, complimentary for hotel guests of Falisia Resort, there is the chance to watch a wonderful sunset as the sun sets over the castle in the distance over the sea. The reflections from the infinity pools offer a truly unique photo moment.
Nearby Portopiccolo, there are many towns to explore. From the quaint streets of Grado, to the large square of Trieste there is so much to visit. It is even possible to cross the border into Slovenia for a discovery of the small town of Ljubljana as a day trip from the resort.
When your trip comes to an end, one thing is for sure that there is still so much left to see. So keep on exploring Italy with us.
Scroll the gallery for more impressions >