Trieste: a literary itinerary in the footsteps of James Joyce, Umberto Saba and Italo Svevo
Trieste is a literary city. As Scipio Slataper said: "Trieste, perhaps more than other cities, is literature, it is its culture."
Trieste is a literary city. As Scipio Slataper said: "Trieste, perhaps more than other cities, is literature, it is its culture." The liveliness of this city lies in the melting pot of peoples that have interweaved over the centuries, the opulent richness of the Port, the cultural fervor Viennese-style coffees that over the years have proved to be true forges of thought and creativity.
Saba, Svevo and Joyce: three names, three different sensations
Every author who has lived in Trieste has given a reading of the different streets of the center, providing their readers different emotions but always captivating. Do you feel like a traveler in a distant land like James Joyce? Or maybe you reflect more in Saba's poems? Maybe, do you need to deal with yourself as Italo Svevo? Whatever your choice, do not be afraid: Trieste awaits you with its elegant charm and sought after by the city of yesteryear!
Joyce's decade
James Joyce lived in Trieste for more than ten years and here he gave birth to some of the most significant pages in the history of literature. For those who want to follow in the footsteps of the famous writer, a good idea is to start from the Berlitz school in via San Nicolò. Here, James Joyce taught English and met Italo Svevo who, at the time, worked in his father-in-law's company and had the need to learn English.
The second stage of this itinerary can not be the Caffè Stella Polare, in Contrada della Caserma (today via XXX Ottobre). Here is the table where James Joyce sat and on which the first pages of Gente di Dublino were born: not bad for those who are looking for inspiration, right?
The final stage of this itinerary is certainly Piazza Ponterosso: here is the house where Joyce lived and where today the Joyciano Museum is located.
Saba and her emotions
Those who love literature already know that Umberto Saba told Trieste in his most beautiful poems.
Trieste has a surly grace. If you like it, it is like a rough and voracious boy with blue eyes and too big hands to give a flower; like a love with jealousy. These are some of the most famous lyrics dedicated to Trieste from Il Canzoniere; in this poem Umberto Saba literally transfigures the feeling for Trieste in a sequence of similarities and personifications between the city and her wife Lina.
There are many streets mentioned in his verses: Via Rossetti, Via del Monte and Via del Lazzaretto Vecchio are just some of the ways to go remembering the words of the poet. Via San Nicolò is another obligatory stop: here, in fact, there is still today the antiquarian bookshop ran by the writer and that collects some of the most appreciated texts of international literature. Umberto Saba was a lover of good coffee: in his case, however, the favorite haunt was the Tommaseo coffee, recommended for breakfasts and literary breaks.
Svevo's history
The tables of the historic Caffè San Marco were silent spectators of the birth of one of the most appreciated works of literature of all time. The Conscience of Zeno was born right here, between a coffee and a cup of chocolate, when Italo Svevo, reflected on his inner drama and wrote pages and pages of flows of conscience. He was not alone: ​​in chatting with Svevo, Saba and Joyce were often in an emotional debate on everyday life and literature.
Walking in the footsteps of Svevo, one can not stop at the Civic Library in Piazza Hortis. Here today is housed the Swabian Museum, a magical place where Svevo was dedicated to writing and reading. Last destination is the Public Garden of Via Giulia in which Zeno and Emilio Brentani (protagonists respectively of the conscience of Zeno and Senility) walked for hours and hours.
A story that can become yours
In light of this, visiting Trieste is a good way to retrace the footsteps of their favorite authors and feel the atmosphere that inspired them so much. Enjoy your trip: waiting for you is one of the most beautiful cities in Italy!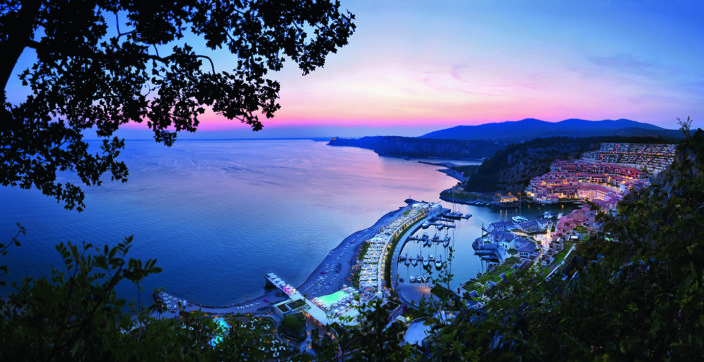 Located in the spectacular panorama of the Gulf of Trieste, Falisia is the heart of the new luxury complex of Portopiccolo and is the ideal place to live a five-star experience of relaxation and wellness in a unique position, thanks to the breathtaking views of the coast Adriatica, a short distance from Venice airport and not far from Germany, Austria and Slovenia.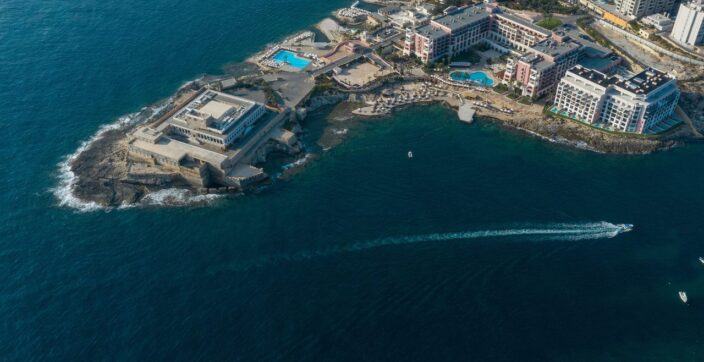 At The Westin Dragonara Resort in St Julian's, every visitor gets to holiday in the footsteps of Mediterranean seafarers and settlers of old.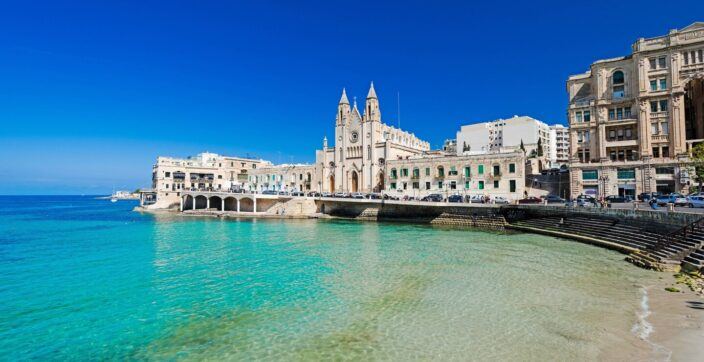 Discover the top selections from Malta's culinary scene you should definitely try out.